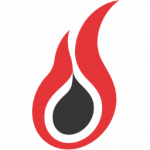 EOG Resources
<!–

–>

Supporting EOGs economic and planning applications, the Sr. Software Engineer will work with a team of mid to senior level software engineers on database development, new application development, as well as enhancing and supporting existing in-house developed applications. The role will involve working with the Solutions Analysts, Solutions Engineers and end users to help identify requirements. Will also be responsible for analyzing requirements, and to architect, design and present solutions to the business problems. Enhance and support existing in house developed applications. Provide high availability monitoring and maintenance for assigned applications
Job Description
Job Requirements
<!–

–>

Bachelor's degree in Computer Science, CIS, MIS, IT or computer or Electronic Engineering




5 years of experience as Software engineer or developer, or Systems analyst or engineer




The required 5 years of experience must have included experience with C# and. NET in database or application development




Position will be filled at a level commensurate with experience.

EOG Resources is an Equal Opportunity/Affirmative Action Employer including Veterans and Disabled.