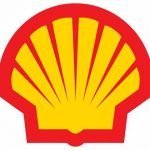 Shell
Job Description Summary
Owns the design and development of technical solutions meeting the IT project needs of the business.
Purpose & Responsibilities:
o            Engage stakeholders across Lines of Businesses to understand the needs and develop a roadmap to deliver Enterprise HR Solution on Workday Platform
o            Translate business requirements/user stories into solution
o            Design End to End solution to fulfill requirements
o            Ensuring timely and quality deliverables as per Shell standards by pro-actively managing work and mitigating security risks.
o            Proactively engage with team members in the virtual DevOps teams, HR Services teams and Legacy systems teams.
o            Mentor junior members for their skill development and delivery
o            Contribute to the Agile environment by thinking out of the box and continuously wanting to structurally improve the ways of working, the technical stability and the speed in which changes are delivered 
Dimension:
o            Very strong stakeholder engagement skills
o            Strong Oral and Written Communication
o            Technical competence – Workday tool & process (Implementation & support)
Skills & Requirements:
 Workday Core HCM/Learning/Recruiting/Compensation/Time (End to End Process Understanding, Configurations knowledge and implementation/support approach with expectation of hands-on work as and when required)
o            Good understanding of integration across applications (both HR applications and non-HR applications)
o            Knowledge of HCM process
o            Agile framework and relevant tools (VSTS, ServiceNow etc.)
Years of Experience: 9+ Yrs. in IT of which 4+ in Core HCM/Learning/Recruiting/Compensation/Time Solutions
Implementation : At least 1 end to end implementation as implementation partner or as key stakeholder in client IT team 
Methodologies : Agile framework