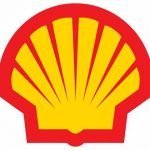 Shell
If you wish to be part of Shell's culture and continuous transformation journey particularly within the Software Engineering space, then here's a great opportunity to be exposed to various projects working in an end-to-end delivery process as you further your career!
What's the role?
As a Technical Integration Analyst, you will be expected to directly support the Interface/API Capability Centre-Software Engineering, in achieving its goals of cost effective, optimal value IT delivery through providing technical design, development and assurance of high quality and effective Finance IT eBanking solutions.
You will also serve as the overall Technical Design Authority for all Integrations/API solution design and deployment within the Software Engineering organization for all Shell Business portfolios. This includes responsibility for solution design, development and configuration, the development, application and governance of technical standards and assurance processes, evaluation, and selection of development tools, providing technical guidance to developers, service providers and other relevant parties and ensuring that opportunities resulting from emerging technologies and product features are being identified and exploited. You will report to the Competence Centre lead of Integration/API and serves as the key landscape and solution design face-off point for all IT and technical delivery stakeholders.
Your further accountabilities include the following:
Consult, design and solution new integrations/APIs and update existing API functionalities (enhancements or bugfixes) on middleware technologies like Azure Logic Apps, SSIS, Biztalk, StreamSets, ADF, etc.
Identify opportunities, propose & implement solutions to improve

integrations/middleware

solution delivery process efficiency, KPI performance, customer experience and deliver value.
Displays strong leadership skills for a large, global team and has ability to coach and guide developers. Adept at navigating cultural differences.
Ability to guide and train developers on Integration/API tools as required and provide coaching and mentoring.
Ability to lead the Integration solutions for various SaaS/Market standard programs and complex project delivery with the help of Integration developers
Strong analysis and communication skills. Able to manage conflict and misalignment within the team and with the business.
Dedicated to project or product work for the majority of the year working in business and functional natural teams and establish Cross-Org performance management including effective participation in natural teams
Presenting the changes to the IntegrationCoE and landscape managers during the Design review, Code review, Delivery Review and Pre-CAB/CAB meetings to receive required approvals.
Strong engagement skills, working with stakeholders at all levels on regular basis; Ability to pro-actively engender a strong sense of community and team working.
Expected to play a pivotal role in onboarding and building new cloud-based integration/API solutions, streamline and standardize the interfaces.
What we need from you
We're keen to hear from individuals who have a Bachelor's Degree in any IT-related field and who have existing experience in Integrations.  
Further requirements are as follows:
Around 9-12 years of total IT experience in developing Integrations/APIs solutions.
With at least 6-10 years of experience in

Integration/Middleware/Migration

Projects.
Hands on experience & in-depth knowledge in some of the middleware technologies, such as ETL and Data integration (SSIS, ADF, StreamSets), API & messaging (Azure Logic Apps, BizTalk, API/SML, Logic Apps) and File Transfer & job execution (FM, Liaison MFT, Aspera, Control M).
Practical knowledge of (Azure Logic Apps) application design & implementation and enterprise integration concepts is an added advantage.
An understanding of the business domain and its language. The ability to elicit requirements from the business and the ability to understand the specifications of the data sources.
Strong experience with Microsoft .NET Framework, C#, web service and BizTalk server development of 2013 R2 and 2016 environments is advantageous.
Strong experience in designing and building complete ETL/SSIS processes moving and transforming data for ODS, Staging, and Data Warehouse.
ERP knowledge (SAP IDOC file processing) is advantage.
Good functional, mapping and technical document writing skills.
Knowledge of project delivery methodologies, including Lean and/or Agile and/or DevOps.
Knowledge of IT security and compliance requirements.
Experience in working with the larger teams, speeded across various regions.
COMPANY DESCRIPTION
An innovative place to work
There's never been a more exciting time to work at Shell. Everyone here is helping solve one of the biggest challenges facing the world today: bringing the benefits of energy to everyone on the planet, whilst managing the risks of climate change.
Join us and you'll add your talent and imagination to a business with the power to shape the future – whether by investing in renewables, exploring new ways to store energy or developing technology that helps the world to use energy more efficiently.
An inclusive place to work
To power progress together, we need to attract and develop the brightest minds and make sure every voice is heard. Here are just some of the ways we're nurturing an inclusive environment – one where you can express your ideas, extend your skills and reach your potential.
We're creating a space, where people with disabilities can excel through transparent recruitment process, workplace adjustments and ongoing support in their roles. Feel free to let us know about your circumstances when you apply and we'll take it from there.
We're closing the gender gap – whether, that's through action on equal pay or by enabling more women to reach senior roles in engineering and technology.
We're striving to be a pioneer of an inclusive and diverse workplace, promoting equality for employees regardless of sexual orientation or gender identity.
We consider ourselves a flexible employer and want to support you finding the right balance. We encourage you to discuss this with us in your application.
A rewarding place to work
Combine our creative, collaborative environment and global operations with an impressive range of benefits and joining Shell becomes an inspired career choice.
We're huge advocates for career development. We'll encourage you to try new roles and experience new settings. By pushing people to reach their potential, we frequently help them find skills they never knew they had, or make career moves they never thought possible.