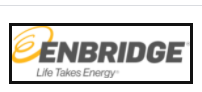 Husky Energy
Posting End Date:  July 22, 2021
Posting will expire at 11:59 pm local time.
On January 1, 2021, Husky and Cenovus combined to form a resilient integrated energy leader. Husky is now part of the Cenovus group of companies.
One of Husky's advantages is that we are an integrated oil and gas company. From exploration to development, production, refining and marketing, we've got it all! Combine this with a range of learning and development tools and an inclusive work environment, and you are well-positioned for a successful career at Husky.
We have training, mentoring and career development programs and resources to help you develop both personally and professionally – as an employee or a leader. We offer many internal leadership and business skills courses along with tuition reimbursement programs for qualified employees. Every year, a significant number of our employees are able to take on new roles within the company thanks to our strong focus on hands-on learning and development.
About this opportunity: Reporting to the Mgr, Asset Integrity, the Asset Integrity Inspection Technologist/Engineer leads the effort toward meeting integrity and reliability targets, reducing failures through proactive identification and risk mitigation techniques, minimizing operating costs and extending the life of the facilities assets.
This position is accountable to the sustainment processes required to ensure the continued effectiveness of our Pressure Equipment Integrity Management (PEIM) and Risk-Based Integrity Management (RBIM) program at the Lloydminster Refinery (LR), Lloydminster Upgrader (LU), Lloydminster Ethanol Plant (LEP), and Hardisty Asphalt Terminal (HAT).
This position is a full time, permanent position, located in our Lloydminster Refinery facility. Relocation to the Lloydminster area is required.
Core Responsibilities:
The primary responsibilities of the Asset Integrity Inspection Technologist/Engineer role include:
Lead the maintenance, optimization, and reporting on the facility asset integrity programs for pressure equipment and pressure relief devices

Routine and turnaround visual inspection and non-destructive examinations planning, scheduling and execution

Corrosion identification, monitoring and risk mitigation programs

Work collaboratively with Engineering, Operations and Maintenance teams on development of processes and procedures that support improvements in areas related to Asset Integrity, Quality and Compliance

Manage boiler and pressure vessel integrity visual and NDE inspections

Assign appropriate risk-based inspection plans/strategies; plan & schedule based on assigned strategies

Complete boiler, pressure vessel and pressure relief devices integrity assessments

Provide recommendations for corrosion mitigation

Develop repair/alteration procedures and/or review engineering work packages for material selection, weld procedure acceptance, specification and regulatory compliance and application of asset integrity principles and Inspection Strategies

Assist with the implementation, integration and sustainment of Husky's Integrity Management program(s) including: Pressure Equipment Integrity Management (PEIM) program; Risk-Based Integrity Management Program

Execute defined responsibilities related to the Asset Integrity Inspector role within each of Husky's relative programs

Liaise with the respective regulatory body as the Owner's Inspector

Work collaboratively with Engineering and Data Integrity teams to maintain all critical equipment and corrosion related data (Plant Corrosion Study's, Assigned Damage Mechanisms, Process Systems, Circuitized PFD/P&IDs, CML Drawings etc.) related to plant equipment
Experience:
Must be legally entitled to work in Canada

Minimum 7 years experience in oil & gas equipment inspection and corrosion mitigation

ABSA In Service Pressure Equipment Inspector certification is required

P.Eng (APEGA), Technologist (ASET), and/or NACE Corrosion Technologist designations are considered an asset

Working knowledge of applicable jurisdictional act & regulations (Alberta), codes and standards (ASME, API, CSA) is required

Certification in API Recommended Practices: API 510, API 570, API 653 is required

National Board Inservice Inspector, CSA W178.2 Level II or Level III Welding Inspector, NACE Basic Corrosion, and/or CGSB Level 2 NDE Certification in UT/PT/MT is considered an asset

Proficient in Microsoft Office applications

Working knowledge of SAP-PM functionality

Strong leadership, communication and interpersonal skills, with the ability to work effectively in a team environment

Capable of working in a fast-paced work environment with dynamically shifting priorities and deadlines

Capable of working independently and collaboratively in a multi-disciplinary team
Safety Sensitive
Safety Sensitive: Yes

As this position has been identified as safety sensitive, employment of a final candidate selected for this position will be conditional upon successful completion of required pre-employment medical and alcohol/drug assessments

For this position you will be required to maintain a Class 5 driver's license, a satisfactory driving record, and adhere to the appropriate Company policies and guidelines.  A driver's abstract will be one of the background checks requested in the pre-employment screening for the final candidate
Please note that pre-employment background checks are pre-conditions to Husky employment offers and must be completed successfully before you are confirmed to start with Husky.    
At Husky, we respect diversity and embrace an inclusive culture. We value uniqueness and different perspectives as they play a critical role in our success. To achieve this, individuals are selected based on qualifications, merit, and abilities and we encourage applications from everyone including visible minorities, Indigenous peoples, women, and persons with disabilities.
For information on Inclusion & Diversity at Husky, please click here.
Husky Energy is an integrated Canadian energy company headquartered in Calgary, Alberta.  The Company operates Upstream and Downstream business segments, with operations in Canada, the United States, China and Indonesia. 
Husky's balanced growth strategy focuses on consistent execution, disciplined financial management and safe and reliable operations.