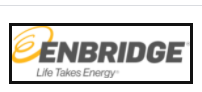 Husky Energy
Posting End Date:  July 25, 2021
Posting will expire at 11:59 pm local time.
On January 1, 2021, Husky and Cenovus combined to form a resilient integrated energy leader. Husky is now part of the Cenovus group of companies.
One of Husky's advantages is that we are an integrated oil and gas company. From exploration to development, production, refining and marketing, we've got it all! Combine this with a range of learning and development tools and an inclusive work environment, and you are well-positioned for a successful career at Husky.
We have training, mentoring and career development programs and resources to help you develop both personally and professionally – as an employee or a leader. We offer many internal leadership and business skills courses along with tuition reimbursement programs for qualified employees. Every year, a significant number of our employees are able to take on new roles within the company thanks to our strong focus on hands-on learning and development.
About this opportunity: Reporting to the Manager, Mechanical & Process Engineering the Staff Process Engineer is accountable for providing process engineering services to assets in the Atlantic Region, including, investigation of facility production related issues, evaluation and study of opportunities, engineering and project management of proposed modifications of Process & Utility systems, and support the risk assessment of engineering designs and operations.
This position is a full time, permanent position, located in our St. John's office. Periodic travel to offshore facilities as required.
Core Responsibilities:
The primary responsibilities of the Staff Process Engineer role include:
Responsible for assigned systems as discipline responsible engineer (DRE) including oil separation, gas lift, dehydration, glycol regeneration, produced water, fuel gas, and chemical injection systems

Provide process engineering support to other DREs for turret, topsides and marine process & utility systems

Responsible for maintaining integrity of key process design documents including the Process & Instrumentation Diagrams (P&ID's) Alarm & Trip Register, and provide process input to management of Emergency Shutdown (ESD) Cause & Effects Diagrams

Complete engineering investigations and facility modification design related to assigned process systems.

Define work scope and provide supervision to external contractors for engineering investigations and facility modifications.

Responsible as DRE for review, resolution & closeout of designated Non-Standard Operating Procedures (NOPRAS's) relevant to the facility process & utility systems

Participation in Risk Assessments, Process Hazard Assessments (PHA), Hazard and Operability Analysis (HAZOP), and Safety Critical Element (SCE) reviews

Technical support contact for assigned Safety Critical Elements (SCEs)

Support Cenovus in interfacing with DNV and the C-NLOPB in matters related to process safety and regulatory compliance

Support Process Trip Reporting Process

Support Alarm Management Strategy

Responsible for updates of process system descriptions

Supervise, coach and mentor Process Engineering Co-op students and Engineers in Training
Experience:
Must be legally entitled to work in Canada

Member in Good standing or eligible for registration with Professional Engineers and Geoscientist Newfoundland & Labrador (PEGNL)

Bachelor's Degree in Process / Chemical Engineering is preferred

10-15 years of experience working as an engineer in the oil and gas industry

Minimum 10 years of experience in Process Engineering operations support

Working knowledge of DNV, Transport Canada and CNLOPB rules and regulations

Experience providing technical guidance to engineering contractors

Experience with gas compression, water injection, and oil processing equipment

Experience with Hazards and Operability Studies (HAZOPs) and Process Hazard Analysis (PHAs)

Working knowledge of ASME and API codes and standards

Strong working knowledge of Management of Change

HYSIS experience/knowledge

AspenTech Explorer experience/knowledge

SAP experience/knowledge
Safety Sensitive
Safety Sensitive: Yes

As this position has been identified as safety sensitive, employment of a final candidate selected for this position will be conditional upon successful completion of required pre-employment medical and alcohol/drug assessments

This position requires the successful candidate travel offshore from time to time, therefore you will be required to obtain and maintain medical clearance and obtain all required training necessary for offshore travel.
Please note that pre-employment background checks are pre-conditions to Husky employment offers and must be completed successfully before you are confirmed to start with Husky.
At Husky, we respect diversity and embrace an inclusive culture. We value uniqueness and different perspectives as they play a critical role in our success. To achieve this, individuals are selected based on qualifications, merit, and abilities and we encourage applications from everyone including visible minorities, Indigenous peoples, women, and persons with disabilities.
For information on Inclusion & Diversity at Husky, please click here.
Consistent with the Accords Act, residents of Newfoundland and Labrador specifically and Canada generally, who are qualified, will be given first consideration for training and employment.
Husky Energy is an integrated Canadian energy company headquartered in Calgary, Alberta.  The Company operates Upstream and Downstream business segments, with operations in Canada, the United States, China and Indonesia. 
Husky's balanced growth strategy focuses on consistent execution, disciplined financial management and safe and reliable operations.