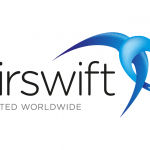 Airswift
Job description
Airswift is seeking to invite an experienced Strategy Executive to consider a role with one of our clients in the oil and gas sector.  The main responsibility is to participate in end-to-end business development strategy.
Responsibilities:
Assist in the analysis and conduct of research regularly on industry, market and best practices to stay

updated on the latest happenings

Participate in process of identifying, developing, and executing new strategies for internal department efficiencies and business growth

Assist in preparation of pitches and proposals for both internal and external communications

Participate in the maintenance of effective workflows to ensure smooth coordination for projects

Participate in evaluation and implementation of new business ventures such as M&As, business initiatives and reorganization. This includes:
Evaluate targets based on their business and financial condition and outlook and recommend deal structure;

Conducting competitive analysis, analysing trends impacting the business, providing the business with data and insights for decision-making;

Advise on the Transaction process and tactics, in particular interfacing with the potential targets, its shareholders or advisors and assist the business leaders in preparing negotiation documents required to progress a transaction towards completion including term sheets, heads of agreements, indicative offer letters or exclusivity agreements as required;

Coordinate the due diligence and coordinate the activities of other external advisors (e.g. legal counsel, auditors) as required by the company;

Assist negotiations and related strategy, attend meetings and give comments on sale and purchase documentation until signing/closing as required by the company.
Specific Qualifications Required:
Degree in Finance/Business is preferred

Minimum 2 years of experience in management consulting, Big 4 advisory and/or corporate strategic planning

Financial modelling experience is preferred

Strong interpersonal and communication (oral and written) skills

Strong project management skills, with an attention to detail

Keen interest in innovating and seeking new ways of doing things

Strong ability to work laterally across different business units and vertically across all staff levels