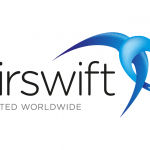 Airswift
Job description
Airswift has been tasked by one of our major oil & gas clients to seek for Structural Supervisor to work within their facilities located in China.
Requirements:
To monitor on a day to day basis the effective implementation of the safe system of work on the Conversion worksite/Vessel.
To show the example at all time.
To provide support to the Team in HSSE in line with HSSE Lead instructions.
Provide and project HSSE induction for new personnel, Vendors and Visitors to Site.
As required by the Site HSSE Lead assist with the organization and implementation of agreed awareness schemes for company and (sub)-contractor personnel (TASK Program, STOP program etc).
Monitor (sub)-contractor safe working practices and recommend improvements where necessary.
Monitor the application and observance of the contractors PTW system.
Provide assistance to Site Management during incident investigations.
Understanding country specific HSSE regulations and communicate these requirements to (sub)-contractors and workers.
Monitor the work force to establish that they have received adequate HSSE training and instructions and are aware of the hazards associated with their work.
Attend and assist with HSSE and Toolbox meetings.
Ensure all those on site wear appropriate Personal Protective Equipment (PPE) and that they are trained in its use and maintenance.
Assist (sub)-contractor in the preparation and completion of JSA.
Attend Internal HSSE Meeting and other meetings as required by the HSSE Lead.
Perform daily report of his activities on Site.
Provide support to the Team for confined space entry (act as confined space attendant if required, provide gas monitoring, perform gas testing)
Provide support to Personnel in case of emergency on site.
Spend more 80 to 90% of his time on Site.
Qualifications and Experience:
Hold a valid Occupational Health & Safety certificate/degree recognized in China. An international recognized certificate would be valuable
Sound and proven experience as a Site HSSE professional [5 years] (in the oil and gas, in construction onshore, in petrochemical and revamping)
Conversant with typical Safe System of Work along with main good practices.
Comprehensive understanding of the work being performed on a worksite and associated hazards.