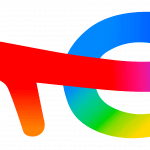 Total Energies
ESBJERG-BRITANNIAVEJ(DNK)
Job Description
Application deadline: 18.09.2022
Expected start date: As soon as possible
Appetizer
Are you a current student seeking to combine your studies and theoretical knowledge with practical experience from an international, high performing energy organization? And are you interested in kick-starting your career playing a key role in assisting the Finance department? If yes, then this student assistant position at TotalEnergies in Esbjerg might be your match.
Key Responsibilities
As Student Assistant in the Controlling & Reporting Team, you will be given the opportunity to put your theoretical knowledge into play and use your competences in executing finance processes. Moreover, you will have the chance to work closely with Accounting experts, assisting them with daily tasks, resulting in a dynamic and interesting work environment. Potentially, you will be given the opportunity to gain further insight to our business as an intern or in connection with your Bachelor or Master Thesis.
Overall, with the varying day-to-day tasks and approximately 15-20 hours per week, you are responsible of managing and shaping your daily tasks. There will be routine tasks, and opportunities to be involved in different tasks across the team.
Your weekly tasks will mainly involve:
Support Financial Analysts with daily responsibilities

Support with monthly performance reporting

Prepare Financial reports and reporting to government authorities, VAT, Intrastat, Denmark Statistics.

Ad hoc tasks
Candidate profile
Who we are looking for
It is important that you possess a safety mindset. You are currently enrolled at a university, and we expect your study to have insights on Accounting and Finance. This position calls for a structured approach to planning and workload optimization. This I with high focus to details and the ability to make sound decisions. Moreover, it is crucial to have a pragmatic attitude towards people and tasks. Excellent interpersonal and communicative skills are essential in order to work constructively with others to achieve business goals and in relations to stakeholder management. Finally, we are searching for a team player able to deliver high-quality results under time pressure.
Your background
Resident in Denmark, near Esbjerg

Relevant BSc or MSc educational degree

Experience with financial reporting

Knowledge of MS Office programme: Word, Outlook, Power Point and Excel

Previous SAP experience is preferred

Proficiency in oral and written Danish and English
Contact
For HR related questions regarding this position, please contact Student Assistant in HR Recruitment, Cecilie Bæk Nielsen on ep.dk-recruitment@totalenergies.com. For the position/job related questions, please contact Financial Controller, Susan Villadsen on +45 7911 5432.
Better energy needs you!
TotalEnergies offers you a unique opportunity to join one of the top 5 Oil & Gas majors operating in more than 130 countries with over 150 nationalities in 500 professions. This means that you will be able to engage, share knowledge, gain cultural intelligence, and become part of a collective success in terms of cross-cultural and cross-disciplinary project teams.
In becoming the responsible energy major committing to better energy, there is still a need for hydrocarbons in meeting energy demands. Meeting the energy needs of a larger population is therefore essential in the core business of exploring and producing oil & gas for as many people as possible. This is where you come in; Take action today and shape tomorrow's energy in TotalEnergies at our office in Esbjerg. Our 98,000 employees are committed to better energy that is safer, cleaner, more efficient, more innovative, and accessible to as many people as possible. With diversity and mobility being the hallmarks of TotalEnergies, you will both get to develop professionally and personally.
We look forward to receiving your application!