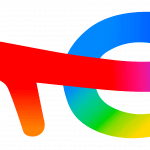 Total Energies
ESBJERG-BRITANNIAVEJ(DNK)
Job Description
Application deadline: 03.08.2022
Expected start date: As soon as possible
Appetizer
Are you a current student seeking to combine your studies and theoretical knowledge with practical experience from an international, high performing energy organization? And are you interested in kick-starting your career playing a key role in assisting the Logistics & Support to Operations (LSO) Team in improvements? If yes, then this Student Assistant position at TotalEnergies Exploration & Production (E&P) in Esbjerg might be your match!
Key Responsibilities
As a Student Assistant in the LSO team at TotalEnergies, you will gain insight of the supply chain in the Oil & Gas industry. You will be involved in everyday tasks and ongoing projects bringing a dynamic and interesting workday. Potentially, you will be given the opportunity to gain further insight to our business as an intern or in connection with your Bachelor or Master Thesis.
 
Overall, with the varying day-to-day tasks and approximately 15-25 hours per week, you are responsible of managing and shaping your daily tasks. You will be given a clear area of responsibility which, to a certain extent, will depend on your experience, personality, and educational background. There will be routine tasks, and opportunities to be involved in different tasks across the team.
 
Your tasks will involve:
Monthly performance measure reporting in LSO

Assist in developing performance measures and scorecard in contract management

Develop new templates within LSO

Update data in SAP for data analysis and internal use

Performance data analysis

Design of performance calculations/coding

Automation of workflows

Assist in peak periods in all functions in LSO i.e., Lifting, Underwater, Logistics Operations, Base, Methods & HSE, Marine, Aviation

Bring forward any suggestions for improvement

Assist with continuous improvement projects and activities

All other tasks being operational as well as non-operational.

Support with purchase requisitions

Extraction and analysis of data

Preparation and design of reports/graphs

Ad hoc tasks
Candidate profile
Who we are looking for
It is important that you possess a safety mindset. You are currently enrolled at a university, and we expect your study to have insights on Supply Chain, Logistics, Statistics, IT and/or Procurement. This position calls for a structured approach to planning and workload prioritization. This is with high quality focus to details and the ability to make sound decisions. Moreover, it is crucial to have a pragmatic attitude towards people and tasks. Indeed, you will act as a link between the data and the organization, between the team and other departments. Excellent interpersonal and communicative skills are essential in being the focal point where data and organization meet. We are looking for a team player with the ability to build relationships and work constructively with others to achieve business goals.
 
Your background
Resident in Denmark, near Esbjerg

Relevant BA/MA educational degree with at least 1,5 years left

such as: Statistics, Supply Chain or Logistics

Experience with Microsoft Office: Word, Outlook, Power Point, Power Automate, Power BI and Excel

Experience or interest in coding ular creation

Pragmatic and open-minded attitude

Outgoing and socially confident personality

Natural attention to detail

Proficiency in oral and written English
Contact
For HR related questions regarding this position, please contact Student Assistant in Recruitment, Cecilie Bæk Nielsen on ep.dk-recruitment@totalenergies.com. For the position/job related questions, please contact Head of Methods within Logistics & Support to Operations, Jesper Ernst-Christiansen on +45 2112 1316.
We look forward to receiving your application!
Metier
General S/T Responsabilities
Employment type
Fixed term position
Experience level required
Less than 3 years
Branch
Exploration and Production
About us / company profile
Better energy needs you!
TotalEnergies offers you a unique opportunity to join one of the top 5 Oil & Gas majors operating in more than 130 countries with over 150 nationalities in 500 professions. This means that you will be able to engage, share knowledge, gain cultural intelligence and become part of a collective success in terms of cross-cultural and cross-disciplinary project teams.
In becoming the responsible energy major committing to better energy, there is still a need for hydrocarbons in meeting energy demands. Meeting the energy needs of a larger population is therefore essential in the core business of exploring and producing oil & gas for as many people as possible. This is where you come in; Take action today and shape tomorrow's energy in TotalEnergies at our office in Esbjerg. Our 98,000 employees are committed to better energy that is safer, cleaner, more efficient, more innovative and accessible to as many people as possible. With diversity and mobility being the hallmarks of TotalEnergies, you will both get to develop professionally and personally.