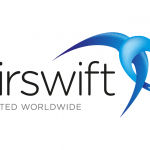 Airswift
Job description
Airswift has been tasked by one of our major oil & gas clients to seek for Subcontract Manager to work within their facilities located in China for an initial 1-year contract.
Job Responsibilities:
Guardian of Sub-Contract templates including maintenance and update of Sub-Contract standard formats,
Management of Master Service Agreement (MSA) documents,
Allocation, sourcing, mobilisation, and management of Sub-contract Manager resources for projects,
Ensure compliance with Company processes, procedures, and rules,
Continuous optimisation and development of standardisation of practices and processes,
Development and maintenance of good communications,
Establish and maintain standard processes for Sub-Contract management,
Focal point for Contract support for Sub-Contract discussions with yards,
Ensure a standard, optimised and compliant RFQ process by establishing and maintaining a history of Sub-Contract negotiations and aligned positions with the yards,
Focal point for Sub-Contract support to projects including major claims, issues, personnel, advice and the like.
Provide support in Audits of new and existing fabrication yards
Support in the definition of the most adapted form of contract,
Prepare and coordinate RFQ /ITT content ensuring compliant enquiry or tender process,
Ensure correct documentation and forms are included in all RFQs prepared,
Establish clear Sub-Contract baselines,
Assist in the negotiation and evaluation of tenderer exceptions and qualifications
Manage, coordinate, trace and record Sub-Contract interaction with yards to ensure a clean handover to allocated project Sub-Contract Manager,
Onboard project Sub-Contract managers.
Develop, implement and maintain Sub-Contract / Commercial dashboard and forecasting templates
Perform punctual audits on performance of Sub-Contract managers,
Ensure 100% productivity of allocated Sub-Contract Managers,
Provide advice and support to Sub-Contract managers on site,
Coordinate major claims,
Collate lessons learnt and process into procedures as applicable
Required Skills:
15+ years of experience covering all aspects contract management including Claims, EPCI, Sub-Contract management etc.,

Board experience in contract negotiation,

Experience within the Oil & Gas industry. EPCI contracting experience also considered for the role,

Confirmed management experience,

Claim management skills,

Contracting skills (i.e. drafting, negotiation),

Business planning & organization skills,

Leadership and diplomacy,

Excellent communication skills,

Flexible and self-motivated,

Able to manage potential conflicts,

Be fluent in English,

This position is only open for local candidates.

We regret to inform only shortlisted candidates will be notified.