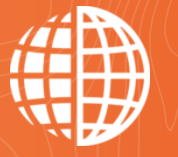 Subsurface Global
Job Description
Subsurface Global is currently recruiting for a Subsurface Data Manager for a UK based E&P company.
This will be a 12 month contract position (PAYE) based in Aberdeen (full time).
Candidates must have the right to work in the UK.
Job Purpose
Data is the foundation of any business and the people who manage that data must hold a position that is trusted and valued. This role is around the supply and management of the data that ultimately provides the business the ability to make the correct decisions and actions to deliver projects. 
Duties and Responsibilities
Management and Control of Subsurface Data:
Manage well information throughout entire lifecycle from creation to final reporting / destruction including registering, registering, tracking and distributing subsurface data received from internal and third parties assisting in the capture of it in the Company's Document Management System (DMS) and the regulator's repository, North Sea Transition Authority National Data Repository (NSTA NDR)
Provide full support to Geology & Geophysics (G&G) and Drilling, Completions & Well Services (DCWS) Departments re day-to-day subsurface data management queries and requests
Support regulatory compliance by assisting in the development and execution of all procedures and specifications relating to North Sea Transition Authority compliance for subsurface data
Support the Data Analyst and Drilling, Completions & Well Services (DCWS) and Geology & Geophysics (G&G) departments in the creation and execution of North Sea Transition Authority Information and Samples Plans.
Work in compliance with Company procedures and work instructions
Represent the Information Management team at departmental meetings and regulatory meetings as required
Quality check of document deliverables received from internal and external parties against Information Management Standards and Specifications. Document Number, Revision Coding / Revision Status and other metadata control and allocation
Support the creation and maintenance of internal Master Document Registers (MDRs) for use by the project / campaign teams
Deliver document management requests received from the Drilling, Completions & Well Services (DCWS) and Geology & Geophysics (G&G) functional teams including document numbering, tag numbering, document retrieval, searching etc
Reporting records to the regulator's repository, National Data Repository ensuring all regulatory deadlines are met
Offsite storage requests and retrievals for the business (Physical Records Management)
Provide training and support to personnel in document management processes and search/use of Document Management System
Assist in the implementation of new document management related processes and enhancements
Proactively promote and ensure document management processes and procedures are understood and are complied with by the users
Ensure Intranet Project Sites is set up as required
Communicate and provide regular status updates to the Information Centre Team Leader identifying potential areas of concern and seek resolution in a timely manner
Execute day-to-day document management support to Drilling, Completions & Well Services (DCWS), Geology & Geophysics (G&G) and Developments
Education / Qualifications / Skills
A degree qualification in Geoscience, Data Management, Information Management or Information Science is desirable
Knowledge of Geoscience and Drilling workflows
Understanding of data management systems
MS Office computer literacy
Experience in a similar role
To apply, please click on the 'I'm Interested' button on this page.