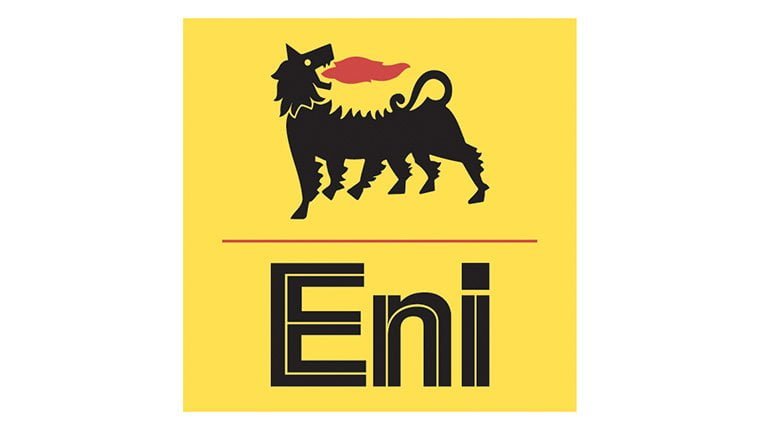 Eni
IRC221580 – SUPERINTENDENT MUD & CEMENTING
At Eni, we are looking for a SUPERINTENDENT MUD & CEMENTING within Eni Congo in Pointe Noire, Congo. You will be responsible for maintaining technical expertise in relation to cementing, mud, brine used during drilling and completion and waste treatment. Ensuring that drilling and completion fluid and waste treatment programmers are developed and implemented in an efficient, safe, environmentally friendly and cost-effective manner, taking into account company standards and regulations.
As a member of the plant running technologies Team at Eni Congo you will be responsible for:
All fluid related activities (cement, slurry, brine) in accordance with company requirements, HSE standards and petroleum engineering best practice.

Tasks

Preparing drilling fluid programs in accordance with Company policies and procedures

Monitoring day to day drilling and completion activities with respect to fluids.

Preparing the waste treatment programmed for operational activities to ensure compliance with Company HSE requirements and local regulations.

Promoting, defining, and evaluating the R&D department's laboratory studies on the optimization of fluid and waste treatment activities.

Preparing/reviewing technical documentation, including specifications for tenders for fluid-related products and services.

Participating in the evaluation of technical tenders for the procurement of equipment/services applicable to the competence activities.

Participate in and evaluate the technical part of tenders for fluid and waste treatment activities.

Liaising with the Operations Supervisor regarding the performance of the fluid system; obtain feedback and evaluate suggestions to optimize the efficiency of the fluid system.

Liaising with Engineering on all aspects of fluid characteristics affecting planned operations.

Coordinating the activities of fluid service companies

Monitoring logistical and material requirements for fluids

Ensure that waste is properly handled and moved according to approved plans and procedures,

Maintaining constantly updated stocks of materials and fluids on rigs and logistics base to avoid stock outs.
This is the opportunity for you if you have these skills and requirements:
Engineering or university degree

Drilling fluids (cement, mud, and brine)

Advanced drilling fluids

General Economics: Cost estimating/budgeting/cost analysis/control

Contracting: Contract strategy definition, Variations, and demand resolution

Technical specificity & Tendering: Technical and contractual specificity. Preparation. (Engineering), Technological market developments

Market knowledge of suppliers and service companies, Preparation and development of technical standards, technical evaluation of offers

Good knowledge of English

experience in the oil industry and previous experience in fluids
Courses/training:
Basic oil

Drilling fluids course

Subsurface & Reservoir (basic course)

Drilling and completion course
Location:
Pointe Noire, Congo
Contract type:
Permanent
At Eni, people are the key to our success, which is why our values are focused on diversity, and lifelong learning.
Eni evaluates applications regardless of candidates' personal and cultural characteristics or orientations. If your application is among those most in line with the required profile, you will be contacted to continue the selection process.
Together we have greater energy.
#LI-EIRL 
IRC221580 – SUPERINTENDANT BOUE ET CIMENTATION
Chez Eni, nous recherchons un SUPERINTENDANT BOUE & CIMENTATION au sein d'Eni Congo à Pointe Noire, Congo. Vous serez responsable du maintien de l'expertise technique en ce qui concerne la cimentation, la boue, la saumure utilisée pendant le forage et la complétion et le traitement des déchets. Vous vous assurez que les programmes de traitement des fluides et des déchets de forage et de complétion sont développés et mis en œuvre de manière efficace, sûre, respectueuse de l'environnement et rentable, en tenant compte des normes et des réglementations de l'entreprise.
En tant que membre de l'équipe des technologies de fonctionnement de l'usine chez Eni Congo, vous serez responsable de :
Toutes les activités liées aux fluides (ciment, boue, saumure) conformément aux exigences de l'entreprise, aux normes HSE et aux meilleures pratiques de l'ingénierie pétrolière.

Tâches

Préparer les programmes de fluides de forage conformément aux politiques et procédures de l'entreprise.

Suivre au jour le jour les activités de forage et de complétion en ce qui concerne les fluides.

Préparer le programme de traitement des déchets pour les activités opérationnelles afin de garantir la conformité aux exigences HSE de la société et aux réglementations locales.

Promouvoir, définir et évaluer les études de laboratoire du département R&D sur l'optimisation des activités de traitement des fluides et des déchets.

Préparer/réviser la documentation technique, y compris les spécifications des appels d'offres pour les produits et services liés aux fluides.

Participer à l'évaluation des offres techniques pour l'acquisition d'équipements/services applicables aux activités de la compétence.

Participer à l'évaluation de la partie technique des appels d'offres pour les activités de traitement des fluides et des déchets.

Assurer la liaison avec le superviseur des opérations en ce qui concerne les performances du système de fluides ; obtenir un retour d'information et évaluer les suggestions pour optimiser l'efficacité du système de fluides.

Assurer la liaison avec l'ingénierie sur tous les aspects des caractéristiques des fluides affectant les opérations planifiées.

Coordonner les activités des entreprises de service des fluides

Suivre les besoins logistiques et matériels en matière de fluides.

S'assurer que les déchets sont correctement manipulés et déplacés conformément aux plans et procédures approuvés,

Maintenir constamment à jour les stocks de matériaux et de fluides sur les plates-formes et la base logistique pour éviter les ruptures de stock.
Cette opportunité est faite pour vous si vous avez ces compétences et ces exigences :
Diplôme d'ingénieur ou universitaire

Fluides de forage (ciment, boue et saumure)

Fluides de forage avancés

Économie générale : Estimation des coûts/budgétisation/analyse/contrôle des coûts

Contrats : Définition de la stratégie contractuelle, Variations, et résolution des demandes

Spécificité technique et appel d'offres : Spécificité technique et contractuelle. Préparation. (ingénierie), évolution du marché technologique

Connaissance du marché des fournisseurs et des sociétés de services, Préparation et développement des normes techniques, évaluation technique des offres

Bonne connaissance de l'anglais

expérience dans l'industrie pétrolière et expérience préalable dans les fluides
Cours/formation :
Huile de base

Cours sur les fluides de forage

Subsurface & Réservoir (cours de base)

Cours sur le forage et la complétion
Lieu :
Pointe Noire, Congo
Type de contrat :
Permanent
Chez Eni, les personnes sont la clé de notre succès, c'est pourquoi nos valeurs sont axées sur la diversité, et l'apprentissage tout au long de la vie.
Eni évalue les candidatures sans tenir compte des caractéristiques ou orientations personnelles et culturelles des candidats. Si votre candidature figure parmi celles qui correspondent le mieux au profil recherché, vous serez contacté pour poursuivre le processus de sélection.
Ensemble, nous avons une plus grande énergie.
#LI-EIRL