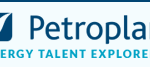 Petroplan
Top Solar EPC based in California is looking to add an O&M Superintendent to their Solar PV Construction Team. Projects are utility scale up to 1.GW and located throughout the country. This position would be 100% Travel with preference to candidates residing in California.
Responsibilities:
Knowledge and understanding of Electrical and Mechanical SOW
Knowledge and understanding of Electrical engineering and design.
Ability to initiate and complete material take offs based off of blue prints and drawings.
Knowledge and experience working on: Combiner Boxes, Conduit, and Cable Pulls
Coordinate with Project Management Team, Subcontractors to ensure that projects are adequately staffed.
Perform QA/QC functions for trackers, racking systems, and modules
Ensure Standard Operating procedures are upheld by in field crews
Maintain schedule, 23 Week Look Aheads, Manpower hours, and materials Procurement
Set and uphold Safety Standards for all field crew including subcontractors.
THIS OPPORTUNITY IS A 100% TRAVEL ROLE
Required Experience:
37 Years' Experience working on Large Scale Solar PV Projects
Clean Diving record
Exceptional verbal and written communication skills
Ability to set and deliver to internal and external expectations
Demonstrates understanding and expertise with commercial Electrical and Mechanical functions
Ability to multitask.
Knowledge of Microsoft Office Suite, as well as Oracle (Preferred)
What We Offer:
Competitive base
Per diem rate
Generous PTO, sick and holiday time
Bonus, 401k
About Petroplan
Petroplan is the trusted, specialist global Talent Solutions partner of choice for employers and professionals in the Energy sector. Since 1976, Petroplan has been here to help people like you make the most of the opportunities available and find the best fit for you as an individual.
Over 10,000 placements in more than 55 countries for over 550 clients across 65 disciplines.
In an industry where skilled and experienced professionals are increasingly sought after resource, we appreciate the true value of what you have to offer. What's more, we understand that different things are important to different people in today's world of work – it's about making exactly the right connections for you as an individual.
Our reputation for contractor and candidate care, understanding what makes you tick, and finding you the best match is second-to-none. We understand the industry inside-out and seek to understand YOU and your motivations in the same way. We take the time to evaluate your individual strengths, understand the most important things to you, and establish exactly what you're looking for from your next role.