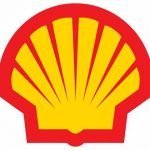 Shell
The role of Supply Chain Category Lead offers the opportunity to be part of a highly commercial environment with an emphasis on external focus and delivery of material value to the bottom line through delivering competitive, resilient supply chains.  The impact and influence on delivering the business strategies is far-reaching and significant, from Care in terms of supporting the safety and welfare of our supply chain communities to leading the way on delivering the Energy Transition and leveraging the current and emerging digital platforms that provide internal and external connectivity to deliver insights and value.  We are inclusive and diverse organization at all levels that holds true the value of acting as 'One Team' across organizational boundaries.
PURPOSE:
To develop sourcing strategies based on understanding of the current situation of the business, strategy and drivers, the local supplier market and global strategies. The Supply Chain Category Lead enables stakeholders to understand the intent of contracts, optimize the use of contracts, is expected to manage complex portfolio of Tactical and Operational contracts (up to 40% Tactical spend) and to handle new demands assigned.
YOU WILL:
Design and improve assigned supply chains with business partners, starting with inhouse/outsource choices and (re)designs, the contracting strategy and commercial tactics as well as post award contract management.
Work closely with Category Managers and key stakeholders to execute Category Management commercial work plans, assuring supply of contracts at market competitive terms and conditions.
Develop and implement pragmatic procurement strategies and tactics based on regularly updated cost models, business requirement and supplier industry analyses.
Drive total cost reductions and value beyond 'the usual' (cash preservation/cost savings/process efficiency.
Deliver Operational Excellence by management cycle times in accordance with business needs and ensuring processes are easy to work with. 
Drive Continuous Improvement principles to create a performance culture. Leverage digitalization of Supply Chain operations by improving usage of digital tools and insights to deliver business value and efficiency.
KEY QUALIFICATIONS:
-Practical knowledge of Category Management process – documented by participation in regional/global projects,
–Great Deal Making skills – proven by strong delivery,
-Commercial savvy, business acumen, ability to work on numerous fronts across several initiatives,
–High-energy individual with entrepreneurial mindset, good people skills and the ability to deliver,
-Strong Business Partnering skills,
-Leadership and self-confidence in order to engage senior stakeholders,
–About 5-7 years of professional CP experience – Contract Strategy building and Post-Award process preferable
-University degree or equivalent required (Law, Supply Chain, Trade, Business, Finances, Logistics preferable)
-Professional CP qualification preferred, CIPS Certification (or similar) is an added advantage,
-Proficiency in English- C1
– Ability to work for a second shift (13.30 – 22.00) with extra premium paid