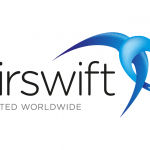 Airswift
Job description
Our major client, in the Oil & Gas industry, is seeking a Supply Chain/ Field Expeditor to work within their facilities located in Midland, TX for a 2+ year assignment.
Main Functions:
Under the guidance of the Division's Supply Chain Manager, and in direct support of the Supply Chain Lead, the Rental Fleet Field Expeditor will be responsible for ensuring the accountability, procurement of third-party rental equipment, communication with field personnel and ensuring accurate inventory out on field locations. The Field Expeditor will learn dispatch processes and be able to relieve dispatchers if ever needed.
Job Responsibilities:
Driving out to locations in TX/NM areas. (Must be able to read and follow driving directions)
Gather asset numbers from units on locations.
Take pictures of equipment when requested.
Plan a schedule ahead of time of locations that will be reviewed during week.
Facilitate field requests for operational equipment (Company's owned and third-party vendors)
Ensure accurate dispatching records, proper email documentation is sent to appropriate vendors for billing/tracking purposes.
Maintain accountability of the Company owned equipment
Comparing assets out on locations to what Company's dispatches show as well as vendor reports.
Work as a liaison between dispatcher and the field consultants
Process vendor invoices.
Install GPS devices on COR equipment as well, as ensure batteries are working on equipment and be able to pull reports, add assets, and utilize our GPS System.
Be able to assist Rental Coordinator with registration stickers on trailers, tanks and etc.
Assist Midland with Supply Chain with special requests and projects.
Required Skills:
High School Diploma or GED
Must Possess a Valid Driver's License and clean drive record;
This is a demanding role that does require attention to detail, reading driving directions, driving out to the field collecting data from assets on location, as well as interacting with vendors and several different consultants.
This individual must be self-motivated and be able to work with minimal supervision.
Work Schedule: 5 days (40 hours per week)