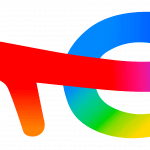 Total Energies
Legal Affairs, Strategy Economics Business
JOHANNESBURG-BIERMANN AV(ZAF)
Job Description
As a Sustainability Development Specialist, you will be responsible for the following activities : 
Policy & Regulatory
To assist the company in developing strategic direction, together with relevant internal stakeholders in response to policies and regulations pertaining to sustainability development.

To conduct analysis which assists TMSA in achieving their objectives pertaining to the impact of sustainability development on the TMSA business.

Support TMSA's sustainability roadmap in its journey towards achieving its set goals

Coordinate input from relevant Business Units (Line Function) to ensure that TMSA's ESG position is established, well-articulated and communicated.

Contribute to TMSA achieving full points towards the Socio-economic development B-BBEE Scorecard as measured under the proposed Petroleum Liquid Fuels Sector Code.
Project Management
Access to Energy delivery in rural and underdeveloped communities in line with the CSI regulatory requirements and TMSA Roadmap.
Road Safety
Drive road safety initiatives for TMSA (e.g. Creating safe stops for women)

Implementation of the road safety program in schools (e.g. VIA program) with our partners in transport and or mining
Stakeholder Engagement / Social Facilitation
Maintain a societal stakeholders and issues matrix.
Ensure facilitation of interactions when required, between business units and local communities where TMSA has CSI initiatives, operational facilities, and retail sites.

Conduct consultations with stakeholders in accordance with relevant policies and guidelines (as per the SRM+ and Socrat methodologies), report and ensure the outcomes are addressed as directed
Communication & Reporting
Monitor and report on the Environmental, Social and Governance performance for TMSA.

Work closely with key stakeholders to achieve the set goals of TMSA in regards to ESG best practice and standards.

Communication and reporting of TMSA's ESG reporting to REMGRO and Societal reporting to TotalEnergies Group).
HSE
To act in accordance with the Group's policies and practices.
Context and environment
TotalEnergies' new ambition is to become a world-class player in the energy transition and achieve carbon neutrality by 2050 together with society. TotalEnergies is transforming its business activities to deliver tangible and long-term solutions to address a dual challenge: more energies, less emissions. TotalEnergies' vision for 2050, involves pushing for a significant change to the energy mix. Part of the solution to moving the energy transition forward lies in the soaring development of new molecules (biofuels and biogas, clean hydrogen, and synthetic fuels combining hydrogen and carbon), which we are actively pioneering while prioritizing circular resource practices. Thus the regulatory landscape and considerations for TotalEnergies continue to expand beyond the Petroleum sector into the Energy sector – participation in the policy and regulations pertaining to the just energy transition is key.
Sustainability is regarded as an essential part of the brand narrative in terms of how a company engages with stakeholders and manages its socio-economic impact. ESG performance, the decarbonization of the business, supply chain governance, diversity, equality and inclusion, and transparency about renumeration – common material issues. Greater disclosure about companies sustainability ESG practices is regarded as vital to overcome society's declining trust in big business.
 
Candidate profile
As a Sustainability Development Specialist, ideally you will possess the following : 
 
Appropriate Bachelors degree.

Knowledge and experience in relation to sustainable development (+5 years)

A proven knowledge of the oil industry would be preferred as well as a substantial knowledge of TotalEnergies

An individual with a high level of personal motivation, energy, enthusiasm and is excellent at networking

A team player

Project management skills

Analytical mindset and willingness to analyse information

Ability to understand business operations and assesses the impact thereof on the business' sustainability roadmap – strong business acumen coupled with decision-making and management skills

Effective communication and presentation skills

Assertive and professional
Metier
Strategy Economics, Specialized Practice Area
Region, department, area
South Africa
Employment type
Regular position
Experience level required
Minimum 6 years
Branch
Marketing & Services
About us / company profile
Give your best to better energy and make the commitment with Total. With over 500-plus professions in 130 countries, we offer high safety and environmental standards, strong ethical values, an innovation culture and wide-ranging career development. Be part of the global team whose mission is already shared by 100,000 employees: to make energy better each and every day.
TotalEnergies is an equal opportunity employer and all applicants that meet the specified criteria will receive consideration for employment without discriminating unfairly on any arbitrary ground, including but not limited to race, gender, sex, ethnic or social origin, colour, sexual orientation, age, disability, religious conscience belief, political opinion, culture, language, marital status, or family responsibility.