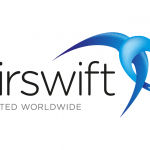 Airswift
Our client, a major company in the Oil & Gas Industry, is seeking an Team Assistant to join their Anchorage team.
POSITION PURPOSE
Provision of high-level team assistant (TA) support to respective executives and team members. Various functions
as assigned; work collaboratively with the other TA's and independently in support of overall business objectives.
KEY ACCOUNTABILITIES AND RESPONSIBILITIES
 
Calendar management and business support for the respective business function executive and team members. Manage and direct inquiries and requests as appropriate. Answer the main switchboard phone line in a consistent manner and communicate message to the appropriate parties.

Schedule and organize meetings and workshops including (onsite and offsite): book conference rooms, prepare agenda, order and coordinate catering, format and collate papers, attend meetings to capture minutes and actions. Ensure conference rooms equipment is turned off and room is cleaned/returned to "ready for use" condition at the end of the meeting.

Administrative support, coordination, production and distribution of business documents for leadership and other relevant team members.

Arrange and coordinate all details for video conferences across various time zones for internal and external stakeholders. May include greeting external visitors at Benson Building security office and escorting them to and from the necessary locations.

Process business expense reconciliations and code invoices in adherence to company policies

Complete accurately travel and accommodation bookings for internal and external stakeholders consistent with the company Travel and Accommodation Policy.

Coordinate on-boarding and off-boarding of team members, including desk set up, and completing onboarding and offboarding checklists.

Provide other general administrative support and duties as assigned, including but not limited to: ordering office supplies, bindings, special mailing projects, ordering business cards, provision of support in Crisis, Emergency and Incident Management, updating and maintaining accountability logs, inventory SWAG, create files/folders/labels and complete other duties as required.

Provide TA backup (coverage during vacations, sick leave, etc.) as required and complete assignments as delegated by the Executive Assistant to the EVP.
EXPERIENCE REQUIRED
Formal Qualifications
High School Certificate (or equivalent)
Skills / Technical competencies
Consistently demonstrates a high degree of accuracy.

Proven time management and organizational skills, with the ability to work well under pressure of multiple deliverables within tight deadlines.

High level of maturity and discretion necessary to liaise directly with Executive Management, and external contacts both locally and internationally.

Ability to work independently, but with a strong team, collaborative and customer focus.

High-level problem-solving skills and proactive attitude.

Strong communication and interpersonal skills essential for this role.

A high degree of proficiency in the use of Outlook, Word, Excel and PowerPoint
Experience
 8 years secretarial experience providing support to senior executives in large organizations.

Prior industry experience is desirable, but not essential