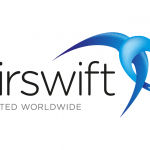 Airswift
Team Lead (Wind industry) – Vitry le François (Marne)
Airswift is seeking a Team Lead (Wind industry) to work in Vitry Le François for a Wind service specialist provider for manufacturers, owners and operators. Our client is providing services in installation, commissioning, maintenance and repair of big composants.
They have offices in Europe (France, Spain, Germany, Italy and Portugal) and throughout the world (USA, Canada, Mexique, Uruguay, Chile…)
 
Permanent contract directly with our client (CDI forfait jour Cadre)

Location : Vitry le François (Marne)

Start : ASAP

 
Business Purpose of the Role:
The purpose of the position is to coordinate and supervise a field staff that has the care of projects in France.
And guarantee the respect of the QHSE policies in the country
Job Responsibilities
The Team leader:
Follow up of the trainings of the employees

Support to solve environmental and technical issues of the team

Support to the Lead Operations for planification purposes of activities

Track and maintain records for wind operations, such as site performance, downtime events, parts usage, or substation events

Provide technical support to customers, employees, or subcontractors

Manage the stock of material, tools and local car fleet and realize regular inventories

Prepare the requisition notes for parts, material, tools and follow their calibration, or equipment needed to maintain, restore, or improve operations

Maintain and control operations records, such as work orders, site inspection forms, or other documentation

Monitor and maintain records of daily facility operations and timesheets

Estimate costs associated with operations, including repairs or preventive maintenance

Establish goals, objectives, or priorities for the technicians

Develop relationships and communicate with customers supervisors, site managers, developers, authorities, utility representatives, or residents.

Supervise employees or subcontractors to ensure quality of work or adherence to safety regulations or policies

Ensuring compliance of the safety plan and other regulations for the prevention of occupational hazards

Control of employees: promotions, disciplinary regime, holidays, sick leaves, review and approval of costs, cars, PPE etc.

Link with the staff and the rest of the departments and general services

Provide the necessary reporting to Operations management team
Job Qualifications
Education and/or Experience:
Experience of at least several years of experience in Wind industry wherein at least two of them as supervisor on site.
Studies in electricity, electronics, electromechanical or similar studies, not being essential to have university degree.

Studies in labour risk prevention and environmental or quality; course or master degree.
Language Skills:
French and English

mandatory. Spanish is needed.
Physical Demands: Ability to work at height.
Managing People – Supports employees in providing regular performance feedback, develops employee skills and encourages growth; seeks and reviews customer feedback (internal and external); improves processes and services; continually works to improve communication and supervisory skills. Engages employees and other appropriate stakeholders in planning and decision making.
Safety Focus – Performs work in a safe manner at all times and observes safety and security procedures; avoids shortcuts that increase health and safety risks to self or others; reports potentially unsafe conditions and potential hazards; encourages and supports others to be safe while at work.
Planning/Organizing – Prioritizes and plans work activities for self and/or others to meet individual, team and departmental objectives; anticipates resources required to deliver tasks and identifies potential risks; able to adapt if circumstances change; checks completion of activities and progress on projects, showing awareness of deadlines and develop appropriate action plans.