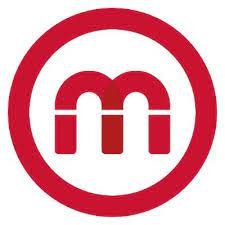 SPEN are looking for a Technical Author to join their GIS Transformation Project in Glasgow.
Role: Technical Author
Business: Scottish Power Energy Networks
Duration: 18 month rolling contract
Location: Scottish Power Glasgow/hybrid style working
Rate: Inside IR35, Umbrella and PAYE
The main duties and responsibilities of the Technical Author would be:
Provide technical report writing knowledge and expertise to support the delivery of the GIS Transformation project
Responsible for authorship of a suite of technical reports to support the delivery of the project, ensuring these reports are delivered in a clear, consistent, and timeous manner
Working as part of a team of GIS Consultants Data Model Analysts, Geospatial Architects and Business Analysts, in the delivery of the project
Collaborate with the GIS Transformation team, and the wider business stakeholders, to ensure deliverables meet project requirements
Interpretation of Business Requirements and specification documents, and development of required technical reports to meet these requirements
Experience and Skills Required
Degree-level qualification in a technical field, or equivalent level of relevant work experience
3+ years' experience working within the geospatial field, with experience in data management and data analysis roles, working with large, complex datasets
Experience working on enterprise-level GIS systems and asset management systems
Ideally experience working with the ESRI product-suite – ArcMap 10.2+, ArcGIS Pro, ArcGIS Online, Survey123, Field Maps
Excellent knowledge and understanding of data models and database structures and relationships
High level of proficiency with MS Office products (Excel, Word, Access, PowerPoint)
Ideally experience working in the utilities sector
Ability to work on and prioritise multiple workstreams in a demanding environment and to deliver outputs to deadlines, whilst communicating progress and issues to the project team in a clear and timely manner
Excellent problem-solving skills, and the ability to interpret end-user requirements and deliver outputs which fully meet these requirements
Project Overview
The purpose of the project is to manage obsolescence (by 2025) of our GIS software and deliver a GIS Strategic Roadmap in alignment with global expectations, that takes us from the current position to 2028. The GIS transformation also enables the delivery of several other commitments laid out in our RIIO-ED2 and T2 business plans.