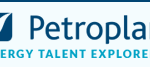 Petroplan
Are you interested in a role where you can use your IT and Finance knowledge to develop systems analysis, develop solutions and project management support for the Energy Trading and Risk Management (ETRM) business? Are you a technical professional with knowledge of ETRM applications? If you are a Business Analyst who enjoys execution work, please apply today!
As a member of Enterprise Energy Trading and Risk Management team, this position provides guidance and technical knowledge of the complex ETRM application suite, providing design and review of associated processes, infrastructure, and systems.
Position:
* Technical Business Specialist
Location:
* Calgary, Alberta
Responsibilities:
* Participates in the delivery of the ETRM strategic direction and vision by providing input into the development and implementation of team's vision, goals, and objectives. This is accomplished by applying broad and deep business knowledge of the Energy Trading & Risk Management (ETRM) space.
* Align with the strategy and objectives as laid out by Systems Management and Program Governance committees.
* Participate in the delivery of projects within the team's projects portfolio to ensure scope, approach, governance is setup to deliver the intended outcomes and are aligned to transformation Business and IT drivers.
* Main communication point with identified business clients as required regarding ETRM systems availability, functionality, and processes.
* Research, analyze and document business requirements and business cases for developing and/or improving Enterprise ETRM applications.
Requirements:
* Completion of a post-secondary degree or diploma in a related field, e.g., MBA,
Computer Science, Business or equivalent.
* 7 years of progressive experience in IT processes, execution, business management, and/or project management in the ETRM space.
* This role will be primarily supporting the new Power Marketing business, so
we are specifically looking for physical power commodity experience (North American power markets preferred).
* Practical experience in theories, principles, and operational practices in the areas of IT Commodity Marketing and/or Risk Management. Consideration given for candidates who have worked as a client in the areas of focus (Energy Trading and/or Risk Management background).
* Applications used: Openlink Endur/Findur, Egistix Oil, Entero and Kyriba.
Working Conditions:
* Office based.
* 0-15% travel.
Our client provides competitive workplace programs that differentiate them and offers flexibility to their team members. Their FlexWork (Hybrid Work Model) offers eligible employees the opportunity to work variable daily schedules with a flexible start and end time, to opt for a compressed workweek schedule, and the option to work from home on Wednesdays and Fridays. Role requirements determine your eligibility for each option or combination of options.
If this is something you or someone you know would be interested in, please forward your most up to date resume
About Petroplan
Petroplan is the trusted, specialist global Talent Solutions partner of choice for employers and professionals in the Energy sector. Since 1976, Petroplan has been here to help people like you make the most of the opportunities available and find the best fit for you as an individual.
Over 10,000 placements in more than 55 countries for over 550 clients across 65 disciplines.
In an industry where skilled and experienced professionals are increasingly sought after resource, we appreciate the true value of what you have to offer. What's more, we understand that different things are important to different people in today's world of work – it's about making exactly the right connections for you as an individual.
Our reputation for contractor and candidate care, understanding what makes you tick, and finding you the best match is second-to-none. We understand the industry inside-out and seek to understand YOU and your motivations in the same way. We take the time to evaluate your individual strengths, understand the most important things to you, and establish exactly what you're looking for from your next role.