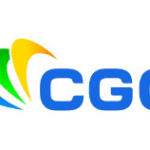 CGG
CGG is a pioneering Technology Company providing world class fully integrated Geoscience services within the global Energy sector. Created in 1931, our history tells the story of a profession conducted with passion and of an adventure stretching across five continents. We employ in excess of 4,600 people worldwide, who bring a unique blend of talent and energy through working together to deliver unrivalled innovative solutions to our customers.
Through our cutting-edge Technology in Geoscience, we have achieved outstanding leadership with a strong focus on innovation and a commitment to delivering the best sustainable solutions to our clients' energy challenges. Based on the foundations of mathematics and applied physics, we bring our clients a unique range of technologies, manufactured equipment and services, designed to generate stunning 3D images of the Earth's subsurface structures.
WHY WORK AT CGG?
Highly intelligent and motivated coworkers who are industry leaders in seismic imaging.
Energetic and challenging-yet-fun work environment, full of imaging problems to be solved and technologies to be developed.
Excellent training and mentorship programs.
We take care of our biggest asset – our people!
EDA plans to implement new business systems to keep pace with current technical and business expectations. The Technical Project Manager is responsible for management of the technical projects associated with implementing these new systems.   This position will work closely with the VP, Digital Solutions in definition, planning and execution of technical projects.
Key Job Responsibilities:
Contribute to the planning, development and execution of EDA technical projects to their successful completion.
Responsible for timelines associated with each project
Resource management.  This position will be responsible to work closely with internal and external development staff in implementing solutions.
Communication: This position will be responsible to liaise with various business units and external providers to achieve project objectives.
Provide direction for the extended teams regarding IT infrastructure and processes.
Ensure effective execution of technical projects for EDA.
Ensure optimal use of internal and external resources.
Ensure CGG management is fully informed of project status and plan deviations.
Liaise with CGG technical teams and external service providers in these activities related to technical projects for EDA.
Analyzing project requirements and offering consultative direction in the development of accurate project plans
Research new technologies to fulfil the needs of CGG EDA
Client communication/ customer service is a key part of this role to guide development through understanding client needs.
Experience with seismic data management.
Experience with GIS systems is beneficial.
Experience with geophysical software
Familiarity with all aspects of technical/IT project management
Bachelor's degree or post-secondary Diploma in Computer Science/Technology or a related field
Knowledge of IT systems and technology is mandatory
Experience in software development and deployment processes
Experience in presenting and documentation
A clear focus on customer service/management.
Advanced English language skills – read, write, and speak.
Location can be Houston, Calgary or Wales
We see things differently. Diversity fuels our innovation, we value the unique ways in which we differ, and we are committed to equal employment opportunities for all professionals.