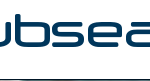 Subsea 7
Vacancy information

 

Subsea7 has won several major contracts lately but never stops chasing new opportunities to strengthen our position as a global leader in oil and gas subsea solutions, while intensifying our efforts to make energy transition possible

We are now hiring Tender Manager to strengthen our Sales & Marketing Department. The Tendering Manager works within the Tendering Department, Sales & Marketing and is responsible for execution of tenders within Subsea7 guidelines and procedures.

We consider candidates with a background from tendering, commercial project management or similar work with a solid commercial and strategic skillset. While experience with contractual management would be beneficial, this is not essential.  Subsea7 recognise that talent is found in all industries and as such applicants do not require prior experience within the energy sector

 

The tasks you will solve:

To manage tendering activities in accordance with Subsea7 procedures
To develop and co-ordinate a commercial strategy for the tender in order to secure a successful outcome
Ensure full understanding of client needs, history and relationships, capture pursuit plans and implement strategies
Establish and manage tender team together with the appointed Tender Project Manager, Technical Lead and the Project Team
Carry out commercial and contractual review and establish and review risk register for the tender.
Act as single point of contact with customer and Subsea7 Regional Management
Facilitate/lead negotiations with Client representing the Company's best interests at all times
Follow negotiations through to award, ensuring compliance with management decisions and Subsea7 procedures, policies and guidelines
Contribute to the continuous improvement of the Tendering department
Other relevant delegated responsibilities as instructed by Line Management

 

What you get from us:

A very good working environment and collaboration culture
Challenging and exciting workdays
Personal development and career opportunities
Competitive terms including attractive insurance policies and pension schemes
Sports & Social clubs with social and recreational activities for both you and your family
Workplace flexibility

 

What we want from you:

Degree (financial, economic, engineering, law). Extensive relevant experience may replace the requirement for a degree
Relevant previous experience at an appropriate level in the subsea or offshore environment
Strong strategic and commercial interest and knowledge
Technical interest and understanding
Market interest and knowledge
Organisational awareness and solid network
Demonstrates financial awareness; controls costs and thinks in terms of profit, loss and added value. Identifies business opportunities for the organisation

 

For queries regarding the position, please contact:

Eli Aarrestad, Head of Tendering , +4751721244

 

We are Subsea 7, a world-leading seabed-to-surface contractor in the oil, gas and renewable industry. We are collaborative, curious, and always open to learn. Our people bring new perspectives and smart technology to some of the most challenging and inspiring energy projects around the world.

Diversity makes us smarter. You will be surrounded by a diverse, international community of experts, who bring different skills and ideas that help us challenge the status quo and inspire innovation.

Proactive participation in the Energy Transition is at the heart of Subsea 7's evolution. Our target is to achieve Net Zero greenhouse gas emissions by 2050. By joining Subsea 7, you become part of a team of people leading the way – shaping the subsea future.