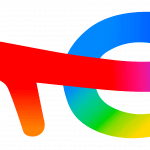 Total Energies
JEDDAH-ZAHRAN BUSINESS CTR(SAU)
Job Description
Conducts business activities in the Western Region (Yanbu/Tabuk) with the highest level of professionalism by complete adherence to the HSE Policy and Code of Conduct as implemented by the company.
Carries out periodic market analysis about growth, new opportunities, competitor activities, threats to the business and reports these back to the line manager.

Ensures achievement of annual targets by:

Strengthening the position with existing customers through relationship building across stakeholders

Developing customer portfolio by going through the sales process to open new accounts with signed contracts when possible

Analyzing customer requirements and ordering patterns to provide stock availability

Introducing differentiated product lines that will add value to the business of customers

Having a pro-active approach in dealing with customer concerns and challenges

Meeting customer stakeholders on a periodic basis to review account statements, invoices submitted, update payment status and get confirmation on all necessary company requirements

As part of the team, acts as the direct contact of the customer for all technical matters.

Coordinates with internal teams regarding technical, financial, supply & logistical requirements and concerns of the customers and takes the lead in implementing solutions to address these.

Initiates the Capital Expenditure request and approval process based on customer requirements and company policy.

Day-to-day use of Sales CRM (SALSA) to update business activities, plan customer calls, and collaborate with internal teams to manage achievement of targets.
externally
Context and environment
Big market but has been very competitive in pricing  

Decline in demand led to price competition and pressure on margins
Candidate profile
Knowledge:
A good knowledge of the lubricants industry particularly in commercial and industrial markets

Having an existing portfolio of customers is an advantage
Skills:
High level of selling, negotiation and relationship building skills

Able to communicate and present well with all levels in an organization

Highly self-motivated and results oriented

Has an out-of-the-box way of thinking

Language Skills:  English (Fluent), Arabic (Fluent)
Education:
Engineering Graduate is preferred
Experience:
At least 1-3 years in lubricants sales with technical background preferably managing similar customers

Additional Information
This position is based on Yanbu, and it will require travel to Tabuk for Local Hiring only.
The minimum monthly package range is 8,875 SR. to be increase depending on experience.
Metier
Sales general responsibilities, Sales, Marketing
Region, department, area
Saudi Arabia
Workplace location (Precisions/Keywords)
Tabuk
Employment type
Regular position
Experience level required
Less than 3 years
Employer company
SAUDI TOTAL PETROLEUM PRODUCTS
Branch
Marketing & Services
Salary range from
106,500
About us / company profile
    Give your best to better energy and make the commitment with Total. With over 500-plus professions in 130 countries, we offer high safety and environmental
    standards, strong ethical values, an innovation culture and wide-ranging career development. Be part of the global team whose mission is already shared by
    100,000 employees: to make energy better each and every day.