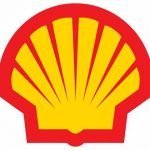 Shell
We're seeking someone who's passionate about customer service and driving our commercial success. Here's a role that will develop and grow your professional and personal skills, with the chance to make a real difference within a supportive, positive company.
Where you fit in
Shell's Downstream business makes, moves, trades and sells products that keep our customers – and society – moving. From transport fuels (including new fuels and renewable options) and petrochemicals to products that strengthen roads and food supply, the work we do in Downstream touches almost every aspect of modern life.
In this Field-based customer facing role, you will be part of the UK Direct Lubricants Sales Team predominantly working with our Car Franchise Workshop customers within the Northern Region of the UK.
What's the role?
As Territory Manager, you will manage respective sites from an operational perspective, maintaining and developing customer relationships. You will also be using Customer relationships to influence sites behaviours and reinforcing the agreement between a sites HQ and Shell as outlined by the KAM.  
In this role you are expected to maximise conversion and/or share of wallet of new and existing contracts signed by respective Key Account Manager (KAM) across the respective customer territory. In addition, you are accountable in driving implementations of marketing initiatives agreed at Head Office level between the customer and the Key Account Manager.
Your further responsibilities include:
Contact all assigned sites on a quarterly basis (F2F or by phone as determined by Key Account Manager KAM). This includes visiting these sites based on priority of actions and return on investment.
Ensure all sites are 100% grade compliant.  This includes reporting back to KAMS for support if needed.
Use Volume Reports to identify low volumes/leakage at sites and then investigating with site.
Ensure Sites are fully aware of the "Ways of Shell", and the various surcharges within. Essential sites take ownership of their responsibilities.
Ensure all sites are aware of any relevant marketing material and how to order.
Effectively on-board new sites in conjunction with KAM, Marketing, Supply Chain, Delivery Responsibilities & Technical.
Reactively respond to any site queries between scheduled visiting / phone calls.
What we need from you?
Naturally, you'll be a highly motivated and well organised self-starter who thrives on building strong customer relationships to deliver great results. Having a valid UK driver's licence is a hard requirement for this role.
Beyond that, we'd hope to see as many of the following as possible on your CV:
Excellent interpersonal skills with the ability to quickly build rapport and trust with external stakeholders at multiple levels.
Ability to influence others by articulating well the value of initiatives.
Understands complex stakeholder structures within complex customer accounts.
Ability to manage interfaces and relationships within the business
Must be highly organised with a passion to deliver for both the Customer & Shell
COMPANY DESCRIPTION
Shell started operations in the United Kingdom more than 110 years ago. Since then we have grown into a leading innovative oil and gas company that rewards its employees by investing heavily in their careers and learning. Our people are our greatest asset, and our commitment to your career will see you thrive in a work environment that offers an industry-leading development programme. When your ideas travel, Shell will benefit and innovation will thrive. Shell has a key role to play in helping meet the UK's growing energy demand, whilst using innovative technologies to develop cleaner energy. We are the largest FTSE 100 company in the UK by market capitalisation, and make a significant contribution to the UK economy. As well as processing 35% of the gas coming into the UK, we serve more than four million customers at our filling stations each week. Shell employs some 6,400 skilled staff as well as many contractors.
An innovative place to work
There's never been a more exciting time to work at Shell. Everyone here is helping solve one of the biggest challenges facing the world today: bringing the benefits of energy to everyone on the planet, whilst managing the risks of climate change.
Join us and you'll add your talent and imagination to a business with the power to shape the future – whether by investing in renewables, exploring new ways to store energy or developing technology that helps the world to use energy more efficiently.
An inclusive place to work
To power progress together, we need to attract and develop the brightest minds and make sure every voice is heard. Here are just some of the ways we're nurturing an inclusive environment – one where you can express your ideas, extend your skills and reach your potential…
We're creating a space where people with disabilities can excel through transparent recruitment process, workplace adjustments and ongoing support in their roles. Feel free to let us know about your circumstances when you apply and we'll take it from there.
We're closing the gender gap – whether that's through action on equal pay or by enabling more women to reach senior roles in engineering and technology.
We're striving to be a pioneer of an inclusive and diverse workplace, promoting equality for employees regardless of sexual orientation or gender identity.
We consider ourselves a flexible employer and want to support you finding the right balance. We encourage you to discuss this with us in your application.
A rewarding place to work
Combine our creative, collaborative environment and global operations with an impressive range of benefits and joining Shell becomes an inspired career choice.
We're huge advocates for career development. We'll encourage you to try new roles and experience new settings. By pushing people to reach their potential, we frequently help them find skills they never knew they had, or make career moves they never thought possible.