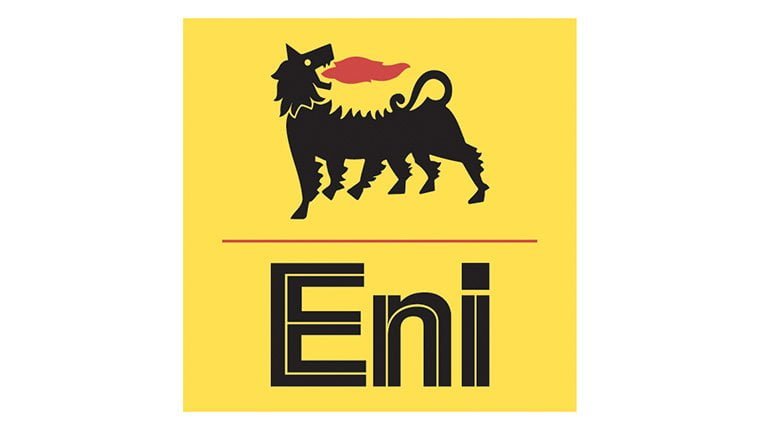 Eni
IRC222296 – TRADE CONTROL ANALYST
At Eni, we are looking for a Trade Control Analyst within EGEM in London Office (EGEM). You will be responsible for supporting the physical and financial transactions end of day process in the relevant ETRM systems guaranteeing the timely generation of Position and PNL reporting; Performing checks on un-authorized trades and monitoring of mandates/limits (tenor/quantity/value etc.);
About EGEM
Eni is one of the leading integrated energy companies with activities in exploration, production, transport, and marketing of oil and natural gas. Eni has a market capitalisation of €33bn and has a €70bn turnover. It is not only a leading international upstream Company but also Europe's largest natural gas Company.
Starting from 1st January 2021 EGEM acts in the international trading of gas, power, CO2 (as a single interface between Eni and the markets), LNG and Oil derivatives. It is a global, integrated approach designed to make the most of Eni's network of contacts and wide asset portfolio. In turn, EGEM helps to optimise the management of Eni's assets, promoting collaboration within the organisation and devising advanced risk-management solutions. EGEM enhances Eni's unique position as a European leader in the gas sector, acting as a specialized hub for trading and commodity risk management.
Eni has a substantial and growing LNG supply portfolio, with a global reach. The current 5.5Mtpa portfolio is expected to double in size over the next five years, with growth coming predominantly from Eni's own upstream assets.
As a member of the portfolio management & trading team at EGEM you will be responsible for:
Performing daily validation activities, making sure all physical and financial energy transactions (potential focus on Gas, Power and Emissions and LNG) are duly and timely captured and validated accordingly to the company procedures.

Performing daily validation activities of relevant price information (spot/forward), making sure all relevant market data information is duly and timely validated accordingly to the company procedures;  

Performing daily market conformity controls to monitor both physical and financial transactions;

Ensuring compliance with all internal and external regulations;

Ensuring all internal & external audit requests/issues are promptly addressed;

Guaranteeing the necessary activity related to the month-end and quarter-end checks for physical and financial energy transactions (potential focus on Gas, Power and Emissions and LNG)

Supporting automation efforts by driving greater use of systems within the Trade Control team, eliminating manual spread sheets and fully support the implementation of relevant controls directly into the trade capture systems.

Working with ICT to drive necessary developments;

Acting as dedicated MO interface with confirmation/ contracts/ operations Department.

Guaranteeing the appropriate level of support to Middle Office function for what concern New Products/Non-Standard initiatives' approval.

Monitoring procedural compliance for the new Financial Regulations (EMIR/Dodd Franck/REMIT/MiFID II) on first level control execution (reporting, reconciliation);

Building good working relationship with internal (FO, BO, Risk, IT, Finance, Sox, Audit, Compliance etc) and relevant external stakeholders (auditors, clearers, brokers etc);

Acting as a back-up to cover other trade control members across Trade Control team;

Coordinating stream activities to execute ad hoc demands;

Dealing with ad hoc requests/analysis.

Supporting digitalization process of team's activities, from design thinking to implementation, acting as point of refence for IT team.
This is the opportunity for you if you have these skills and requirements:
Relevant experience within a Product Control/Market Risk/Middle Office/Risk management environment in a commodity trading company.

Good knowledge of IT systems, tools and programming languages: Microsoft Office Excel, Microsoft Power BI, SQL, Openlink Endur (plus) and Phython (plus)

Direct energy commodity market experience preferred, specific knowledge of Gas, Power and Emissions and LNG market is a plus.

Exposure to financial instruments related to energy products;

Advanced knowledge of risk metrics and internal control systems applicable for physical and financial transactions.

Knowledge of control processes applicable in a trading / regulated environment.

Advanced knowledge of exchanges (i.e. ICE, CME, NYMEX, DME), Platt's Market on Close (MOC), E-window, and any other trading platforms;

Knowledge of market venues, their practices, and procedures especially in relation to product/trader set up and the systems interfaces between the exchange and the trading business.  

Strong academic credentials with a numeracy-oriented specialization, preferably Finance or quantitative discipline.

Full command of English language (written and spoken). Knowledge of Italian would be beneficial
Location:
EGEM Office in London
Contract type:
Permanent
At Eni, people are the key to our success, which is why our values are focused on diversity, and lifelong learning.
Eni evaluates applications regardless of candidates' personal and cultural characteristics or orientations. If your application is among those most in line with the required profile, you will be contacted to continue the selection process.
Together we have greater energy.
#LI-EIRL