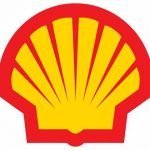 Shell
This job offers an entry level position into trading in a fast moving, dynamic and successful trading company. We are seeking for a self-starting, high-capacity individual with a keen interest in developing a trading skillset.
Where you fit in
Shell Energy is an industry leader and the key face to the market for Integrated Gas, providing more and cleaner energy across a global portfolio of LNG, gas, power and environmental products to meet our suppliers' and customers' current and future energy needs. Shell Energy is positioned to play a significant role at the heart of Shell's Energy Transition. Through the growth of our gas, LNG, power, and environmental products businesses, we are supporting our customers' desire for more and cleaner energy. Shell Energy's Ambition is to be the Leading Global Provider of Energy Products and Services; the Leader in Cleaner Energy Solutions; the Most Trusted Energy Partner; and a Winning Team.
What's the role
The Trading Analyst would be an integral part of the Short-Term Trading team and provide support on updating the Trading system, Exposure & P/L analysis, and reporting.
The candidate would be working closely with the Traders, Optimizers and Operators – and be immersed in the activities of the Short-term trading team.This role provides support to the Trading teams (RTL/Traders) in all aspects of the business to maximize value for Shell.
This would be a good opportunity to learn about the LNG trading business.For the right individuals, this would be a potential steppingstone to roles in LNG trading, Portfolio Optimization, Deal Structuring and Origination – within Shell LNG Marketing and Trading.
The candidate would be required to:
Learn and have a good understanding of the complex options and exposures involved in the portfolio

Model exposure and P/L changes from these contracts with changes in price
Perform post deal analysis and reconciliation on deals to review performance against pre-deal economics and assumptions
Contribute ideas to increase portfolio optimization value
Support Traders in preparations for Price Reviews/Disputes.

Manage ad hoc queries from trading team and management on book representation

Provide inputs to Regional Team Lead and Finance for Management Information (MI) and business performance insights
Assist the Trader with key contract summaries and position limits

Ensure the Trading system is fully updated, reflects the correct mark-to-market P/L and exposure at all time and is within trading limits

Verify deal entries and monitor accruals
Update the trading system and identify/rectify errors
Monitor exposure to ensure they are fully within trading limits

Provide daily P/L and exposure reporting

Produce daily Exposure reports for risk/position management.
Produce daily profitability reports and PnL analysis

Continuously look for process improvement opportunities

Simplify and/or automate processes (as there is a fair amount of data entry work)
Improve PowerBI dashboard to enable better data sharing and analysis
The role is based in Dubai, United Arab Emirates. The work schedule for this role is Monday- Friday. The candidate will also be required to work outside normal office hours due to the dictates of a global business.
What we need from you
We're keen to hear from individuals with bachelor's degree or equivalent work experience. Furthermore, we hope you will possess the following skills:
Be highly numerate with good analytical capacity
Have a keen commercial mind-set with focus on profitability
Be able to perform under time pressure
Have excellent attention to detail
Be driven, keen to learn and hardworking
Have a good working knowledge of Excel and PowerBI
Knowledge of Python, VBA and/or other statistical analysis programing capabilities is a strong plus
Be a team player who is able to perform in a global business with remote colleagues
Knowledge of LNG/Oil trading business and DEX/Endur/Other trading systems would be an advantage
Ability to speak different languages (including Spanish) will be an advantage
COMPANY DESCRIPTION
An innovative place to work
There's never been a more exciting time to work at Shell. Everyone here is helping solve one of the biggest challenges facing the world today: bringing the benefits of energy to everyone on the planet, whilst managing the risks of climate change.
Join us and you'll add your talent and imagination to a business with the power to shape the future – whether by investing in renewables, exploring new ways to store energy or developing technology that helps the world to use energy more efficiently. 
An inclusive place to work
To power progress together, we need to attract and develop the brightest minds and make sure every voice is heard. Here are just some of the ways we're nurturing an inclusive environment – one where you can express your ideas, extend your skills and reach your potential.
We're creating a space where people with disabilities can excel through transparent recruitment process, workplace adjustments and ongoing support in their roles. Feel free to let us know about your circumstances when you apply and we'll take it from there.
We're closing the gender gap – whether that's through action on equal pay or by enabling more women to reach senior roles in engineering and technology.
We're striving to be a pioneer of an inclusive and diverse workplace, promoting equality for employees regardless of sexual orientation or gender identity.
We consider ourselves a flexible employer and want to support you finding the right balance. We encourage you to discuss this with us in your application.
A rewarding place to work
Combine our creative, collaborative environment and global operations with an impressive range of benefits and joining Shell becomes an inspired career choice. 
We're huge advocates for career development. We'll encourage you to try new roles and experience new settings. By pushing people to reach their potential, we frequently help them find skills they never knew they had, or make career moves they never thought possible.