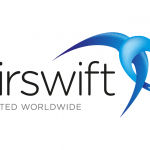 Airswift
One of our major clients in the petrochemical industry is seeking a Transaction Control Team Member to work within their facilities in Fort Saskatchewan on a 9-months assignment.
Responsibilities:
Receive and sort timesheets from vendors.

Verify contractors' labour hours, material and equipment costs against timesheets and vendor contract details.

Validate timesheets against gate swipe access system for any discrepancies.

Approve validated time in TRACK system for vendor payment.

Data entry of non-Track vendors' labour hours, material and equipment costs into Excel for upload into Forecaster program

Identify issues related to timesheets and communicate these with vendor timekeepers or company field leads.

Identify discrepancies based on contracts in place for the Turnaround event and communicate these with Contracting & Procurement (CP) team.

Work closely with Turnaround Cost Control Team to identify trends.

Assist with the preparation of daily accruals for vendor time not yet submitted.

Reviewing a very large volume of transactions under time constraints

Ad hoc duties as required.
Qualifications:
Careful attention to detail is necessary due to the high need for accuracy.

Ability to communicate clearly and credibly while demonstrating integrity with Turnaround management team, CP team, external vendors, and other relevant stakeholders.

Understand and create accruals and perform reconciliations.

Advanced working knowledge of Excel

Experience with SAP and Adobe Pro is an asset
Schedule: 6 days per week/ 10 hours per day