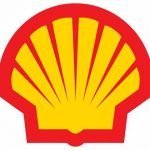 Shell
Purpose and Accountabilities:
This highly collaborative lead role is an excellent opportunity to make the most of your transfer pricing (TP) expertise. You'll be a valuable, visible presence across our business.
What's the role?
You'll provide effective end-to-end global transfer pricing advice, spanning entities in Shell's Upstream, New Energies, P&T and Global Functions, to deliver value. Your solutions should help us meet legal requirements, reduce exposure and maximise shareholder value. You'll also use your knowledge to contribute to audits, bilateral and unilateral advance pricing agreements.
It's a highly collaborative role; if you enjoy leading and sharing your expertise, you'll be in your element. This includes:
Working hand in hand with senior business and tax stakeholders to encourage and nurture a common agenda between transfer pricing and the businesses.

Participating in major global projects, adding transfer pricing guidance and commercial context to the work undertaken by staff in Upstream, NE and P&T staff.

Collaborating with TP team members and staff in other functions, to ensure the Group follows a common, global, transfer pricing agenda.

Armed with technical know-how, including experience with corporate valuations and value chain analyses, evaluate transfer pricing risks, balance risk with business objectives, and creatively identify opportunities where mitigating risk can save tax or defend tax value.

Helping to raise TP awareness through training and workshops – you'll need to encourage behaviours that enable the agile deployment of resources for high risk/value priorities, in particular amongst Shell's various tax teams.
Skills and Requirements:
For this lead role, in-depth technical transfer pricing knowledge and experience, including the design of new business models from a TP perspective and relevant audit or APA experience, is valued.
You'll be required to have up to date knowledge of the most important international transfer pricing regulations and developments and be able to apply this knowledge in practical business settings.
Just as important are your people skills. You're a natural collaborator – someone who can cordially manage stakeholders and constructively challenge business activities that would benefit from transfer pricing advice.