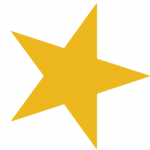 Seadrill
OFFSHORE TRANSLATOR 
Must have experience in oil and gas 
Rig pass , Seamans Book, The basic safety training course for rigs an mobile offshore units. 
1.0
     CORPORATE REQUIREMENTS

JOB TITLE:                Translator – Jack Ups                            
REPORTING TO:     Offshore Installation Manager
LOCATION:          Offshore
1.1      ROLE
SUMMARY
Responsible for providing correct and timely translations as requiredand directed.
1.2      QHSE
Responsible for/ensure:
Compliance with the Seadrill Code of Conduct.
Compliance with applicable internal and external governing requirements.
Non-compliances are promptly acted on and reported to the direct supervisor.
Compliance with the standard for tidiness and cleanness.
Assume the safety role as per station bill and emergency preparedness plan.
Daily detailed planning is conducted for all upcoming operations.
Good and clear communications with all involved parties.
Compliance with Seadrill training, certification and competence requirements.
Participate in:
Meeting activities in a proactive and constructive manner.
Training and competence assessments as assigned and/or required.
1.3      JOB
SPECIFIC
Responsible for/ensure:
Correct and timely translations are provided as and when required.
Maintaining all applicable reports and
logs as required.
Thorough handovers are provided at each
daily change of shift.
Other duties are performed as required
and/or directed by his/her direct supervisor.
1.4      EQUIPMENT
& SYSTEMS
1.5      AUTHORITY
As per Corporate and Regional Specific Delegation of Authority matrices.
1.6QUALIFICATIONS
Education
High School Degree or Equivalent.
Experience   
3 years' experience on drilling related industry preferably 2 years
of experience on the position.
Skills
Computer skills.
2.0
     REGIONAL REQUIREMENTS
This section describes requirements
deemed necessary for this position in the Mexico
Region and are considered as
additions to the requirements outlined in Section 1.
2.1      OTHER
ROLES
2.2OTHER RESPONSIBILITIES
Effectively use all safety and
environmental tools employed by Seadrill (5-point check, STAR cards, PTW
etc.)
Responsibility for
their own personal safety and the safety of all those which fall under
their direct supervision.
2.3      OTHER
AUTHORITIES
2.3OTHER QUALIFICATIONS
2.5      OTHER
REQUIREMENTS
Must pass Physical, Drug Screen and Background Check
Excellent interpersonal skills.
Able to Work independently and as a team player.
Fluent English.
As per Seadrill training and competence directives.