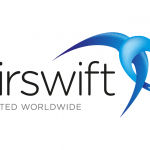 Airswift
Job description
One of our major clients in the oil and gas industry is looking for a Travel Coordinator to work within their facilities in St. John's on a multi-year position.
Responsibilities:
Provide support to the Major Projects team in all project travel arrangements

Coordinate booking of commercial flights (Domestic and International) for project staff (charter flight booking may also be required)

Coordinates travel itineraries and ensure all travel arrangements and schedules are distributed to all appropriate staff.

Manage accommodations for project personnel when traveling domestically and internationally

Liaise with Corporate travel to coordinate any changes, cancellations, or delays with the team

Monitor the integrated rotation schedule for project teams

Ensure Project Travel Request Forms are completed and approved for all travel requests

Become familiar with the company's travel policies and procedures

Performs other administrative duties as assigned/required
Qualifications:
Minimum 5 – 7 years of experience with booking travel.

Experience in booking international travel/accommodations.

Strong working knowledge of the travel industry.

Certificate in Office Administration is required.

Knowledge of SAP/ Concur is considered an asset.

Proficient with Microsoft Office Suite or related software.

Decision-making skills with the ability to assess multiple options and identify the best choice to serve a specified goal.

Verbal and written communication skills.

Organizational skills and attention to detail.