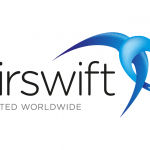 Airswift
Job description
Airswift has been tasked by one of our major oil & gas clients to seek for VCO Coordinator to work within their facilities located in China for an initial 1-year contract.
The Vendor Call Out Coordinator is mainly responsible for the call-out activity during construction and commissioning phases. He shall be one of the main interfaces with the Vendor and report back to the Project Team. His main tasks can be enumerated as follows:
Job Responsibilities:
Prepare templates (register, check list, guidelines, etc.) to enable easy tracking of vendor mobilization conditions and follow up until invoice approval

Receive VCO with relevant detailed information

Keep the VCO register up to date on a daily basis

Liaise with Site team to optimize the mobilizations and implement lessons learnt

Plan mobilization schedule based on construction and commissioning planning

Negotiate rates and conditions with vendors

Issue a check list to monitor the costs and optimize the mobilization scope/duration

Get approval of VCO as per working procedure

Issue purchase order and expedite approval

Liaise with vendor/site team to confirm mobilization dates

Review submitted timesheets/invoices and prepare cost breakdown

Prepare PO revision to reflect effective work duration/mobilization details
Required Skills:
University degree, with a minimum of 3 years' experience in the Oil and Gas Business or 5 years' experience in Supply Chain.

Fluent in spoken and written English.

This position is open to local candidates only.

We regret to inform that only shortlisted candidates will be contacted

Fluent in spoken and written English.