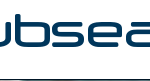 Subsea 7
Vacancy information

Seaway7 is a global leader in the delivery of fixed offshore wind farm projects, supporting developers to bring sustainable, renewable energy to the world through the construction of fixed offshore wind farms.

We are a global company headquartered in Oslo – Norway with five further main offices in Aberdeen – UK, Leer – Germany, Vejle – Denmark, Taipei – Taiwan and Zoetermeer – the Netherlands, and furthermore a local presence in all key offshore wind regions around the world. We employ more than 500 people onshore, and an offshore workforce of around 400.

Our values are what guide us every day: safety, integrity, performance, collaboration, sustainability and innovation.

With more than 10 years of offshore wind experience, a state-of-the art fleet, specialist technologies and a range of integrated contracting models, we are well positioned to seize the opportunities of this rapidly growing market. We are expanding our teams in readiness for this growth. Will you be the next addition to join Seaway7 for this exciting future?

What is the role?

The Cable Installation Delivery (CID) Vessel Mobilisation Lead will assist the CID Vessel Operation Managers to ensure all CID Vessels are efficiently prepared to begin CID operations offshore. This includes planning and preparing vessel mobilisations, investigating, and executing vessel modifications for project purposes i.e., supervising project equipment and Walk to Work systems onboard 3rd party ISVs.

The CID Vessel Mobilisation Lead will provide continuity of knowledge regarding the mobilisations of CID Vessels, mobile assets, performance vs Cycle Time, cost estimation.

The CID Vessel Mobilisation Lead reports to the CID Vessel Teams Manager.

What does the role involve?

The CID Vessel Mobilisation Lead is accountable for:

Mobilisation on Seaway7 CID and allocated 3rd party vessels
Ensuring the mobilisation of a vessel:

Is conducted safely
Conducted efficiently
Fully ready to operate

Lead the mobilisation scope preparation, planning, scheduling and execution. Operationally reporting to the CID Vessel Operations Manager.
Participate and take an active role in the CID Vessel Readiness reviews.
Ensure mobilisation scope of work and procedures related to the CID scope of work are prepared prior and reviewed by the CID Vessel Operations Manager with support from CID Engineering and Vessel crew teams (where required).
Manage vessel mobilisation performance, cycle times, lessons learnt log to allow for continuous operational performance efficiency.
Monitoring CLV Cable load outs for operational improvements, preparing technical notes for internal review.
Continuously improving vessel and mobilisation safety, always promoting Seaway7 HSEQ principles.
Maintaining and updating the technical library for 3rd party equipment, such as walk to work systems.
Maintain an external network of 3rd party equipment providers.
Liaising with the CID Base Support in Eemshaven for any pool equipment requirements for mobilisation and project execution.
Liaising with 3rd Party contractors and Vessel Agents to ensure the mobilisation is performed on an efficient manner.
Assisting with 3rd party vessel technical assessments for charter.
If applicable to vessel type, liaise with the CID Pull in and T&T dept for ISV related mobilisation scope development.

What experience does the role require?

Educated to a preferred degree level in Marine Engineering, but experience may be considered.
Able to implement budgetary controls in order to achieve cost targets Thorough knowledge of marine activities relative to vessel operating parameters.
Proven ability to solve operational problems without supervision and deliver effective results to internal clients.
Strong co-ordination, organisation and liaison skills with the ability to seek and gain consensus solutions to complex issues.
The ability to understand interface relationship between marine and project personnel.
Travel required to support mobilisations throughout the operating regions.

What personal qualities are we seeking?

People leading the way: We are looking for someone who is Capable of thinking ahead and anticipating vessel(s) requirements, and that can demonstrate outstanding communication and leadership skills.
People who make a difference: Contribute to creating and managing a positive HSEQ culture within Seaway7, providing safety leadership and championing Seaway7's critical safety behaviours.
People with heart: Keen sense of accountability and strong organisational capacities.

Seaway7 are committed to creating a diverse workforce and we look to offer excellent career opportunities as you develop your skills and aspirations.

Along with a wide range of benefits and a flexible working environment, employees can further enhance their work-life balance through our Remote Working Policy.