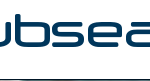 Subsea 7
Vacancy information

What is the role? 

Subsea7 has an exciting opportunity for a Vessel Superintendent to work within our Offshore Resources Group on a full-time Staff basis. This is an excellent opportunity for the successful candidate to practise their engineering skills in a dynamic and challenging environment.  This role will be based out of the Westhill, Aberdeen office but we offer flexible working solutions and there will also be potential overseas travel involved as and when restrictions allow.

The Vessel Superintendent is accountable for maintaining the asset in safe condition and in compliance with specification and class, ensuring maximized availability, reliability and efficiency of the vessel(s), permanent equipment and crew, while adhering to the approved budgets.  The Vessel Superintendent will drive and promote HSEQ behaviour on the vessel.

The role will be part of the Fleet and Equipment group reporting to the Fleet Manager.  The Vessel Master and Chief Engineer will report to the Vessel Superintendent.  The role will involve building and maintaining strong working relationships with Regional Clients, Vessel Owners, Crew Management Companies and internal Project Teams.

What will your responsibilities involve?

Partnership with Master and Chief Engineer to execute IMO, class, flag and ISM responsibilities which lie with Offshore Resources (OR)
To enthusiastically pursue, actively demonstrate and foster an exemplary Safety culture and practice on-board the ships, and where requested, to align, sponsor and support all HSEQ activities driven by the Territor
Prepare and present technical, financial and safety review
Ensure the vessel remains within 'Class' and Flag state requirements are maintained
Ensure the vessel(s) under her/his management complies with relevant industry standards and guidance, in particular IMCA
Ensure that preventive and corrective maintenance are scheduled in close coordination with the territory Operations Manager for minimum impact on projects, and are performed within budget and in accordance with the applicable requirements and the standards set by OR
To manage the planning, preparation and execution of major works, such as dry docking and Capex works, ensuring timely definition of scope of work and schedule
To proactively participate in the improvement of the maintenance procedures, standards and policies
Ensure that Ships inventory for spares and consumables is managed effectively, utilising critical spare part assessment and operating within budgetary requirements
Monitor and report on catering performance, together with the Master
To prepare, propose and monitor a budget for the maintenance and repair of the asset and related consumables as well as for any required onshore support 
To organise engineering and technical support required for the technical definition of the capacity growth CAPEX as well as costing of their execution
With the support of Offshore staffing, permanently maintain an adequate and cost effective marine crew and team of technicians
Perform the PMR of the Captain and Chief Engineer, assisting with development aims

What are we looking for?

Chief Engineer Unlimited CoC, with time in rank preferred
Offshore experience / onshore management of marine vessels
In depth knowledge of ship's capability and operating limits
In depth knowledge of IMO, class & flag and ISM requirements
Knowledge of engineering and operations of offshore construction
Strong leadership, managerial and organisational skills
Good stakeholder management skills
Excellent communicator, with ability to interface with management and offshore personnel
Fully fluent in English language, both verbal and written is essential

What is in it for you? 

Career Development – As well as being able to offer a wide variety of projects to work on we have a dedicated personal development scheme and are committed to developing our people to allow them to progress their career through the organisation
A Sustainable Future – As the energy sector continues to evolve, Subsea7 are playing a proactive role in developing emerging energy markets. These markets include decarbonising offshore oil and gas, floating wind, carbon capture and storage, hydrogen and decarbonising our own operations
Flexible working – We offer a flexible working environment with hybrid working options available
Benefits – We pride ourselves in offering you and your loved ones a wide range of world-class core and flexible benefits, which focus on supporting you and your family's financial, emotional and physical wellbeing

Our vision is to make possible the global delivery of offshore energy for today and tomorrow.  

Subsea7's offshore operations span five decades, successfully completing over 1000 projects. Working in all water depths across all energy hubs, our engineering expertise, alliances and specialist technologies enable us to engage early so that our multi-disciplinary teams can design and deliver the solutions that our clients want. 

Our values are what guide us every day: safety, integrity, performance, collaboration, sustainability and innovation. 

We have a strong track record of safe and reliable delivery.  Our reputation as a collaborative service provider in long-lasting client relationships makes us one of the most trusted contractors in our market which includes oil and gas and renewable energy.  By joining Subsea7, you become part of a team who 'Make the Journey Possible'.