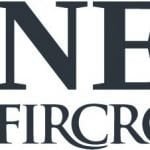 NES Fircroft
Job Description
JOB PURPOSE:

Provide leadership and direction to develop plans and activities for Mining projects that is aligned with Company's integrated strategy.
Develop Mining Department to support Upstream delivery.
Direct development and implementation of Upstream Mining sector technical standards, guidelines, best practices and workflows. Build capability through communities of practice, specialized training and mentoring. Ensure the team functions is within the governance framework and is compliant with company code of conduct, policies and guidelines
Job Specific Accountabilities
Plan, direct, coordinate and ensure the process of approval and field implementation of the full fields' development plans in the short, medium and long terms to ensure optimal and economic development and exploitation of the Marginal hydrocarbon reserves according to management guidelines and Government regulations.
Provide technical leadership, advice, and technical coaching to mining teams in Upstream and Operating Companies
To overview and direct studies and modeling related activities that directly impact  short and long term targets
To achieve objectives in the areas of Technology Management, Expanding Technical Capability, Development of Technical Standards using Industry Best Practices, and Knowledge Sharing.
Promote the application of the best practices and methods sanctioned by management, for reserves source estimations.
Participate in annual reserves review and update sessions.
Direct and supervise the regular monitoring and evaluation of the management activities of the GCs' & SPC operating companies, in order to ensure proper implementation of established objectives.
Translate Upstream Development strategy into business objectives and directions for all the surface/Subsurface existing & future Field Development Plans.
Ensure all Government policies, and guidelines and strategies are adhered to by the GCs.
Lead the analyses of the Field Development opportunities and guides the investments towards optimum returns in the development of hydrocarbon resources through portfolio management optimization to support strategic decisions.
Focus on utilizing the latest proven technology aimed at fulfilling the objectives of producing the ultimate mining  and mining  recoveries with minimum cost and risk.
Initiate studies and programs to contribute to the development of an upstream mining  and mining  strategy.
Confirm that  exploitation and delineation programs are consistent with the Upstream production growth strategy.
Provide assurance by applying best practices for reservoir development and management.
Stakeholder management
Advisory support to Upstream management related to full field development plans and GC's production and work plans.
Maintain close interaction with other team members to ensure that a fully integrated, multi-disciplinary approach is followed in all subsurface studies performed..
Represent and lead in all technical Committees and milestone meetings with Shareholders and GC's in order to update senior Upstream management on key issues for approval of development plans and strategic objectives.
Coordinate the work with Assets in the GCs' in order to ensure a common understanding of the current and predicted reservoirs' performance, and to define the optimum options for the reservoirs' development.
Technical Work
Direct and recommend the development of Full Field Development Plans for Developed and undeveloped mining fields aiming for maximizing minerals/elements recovery. Includes long-term performance forecasts as well as drilling/workover and data requirements programs, in line with strategies and Government policies.
Define, direct and monitor mining  activities.
Adherence to the management Guidelines.
Adherence to the approved full Field Development Plans and reservoir performance best practices.
Monitors and review mines performance through health KPIs leveraging on advanced technology applications to ensure sustainability.
Define, direct and monitor the Development and Exploitation drilling, workover and data gathering programs to ensure proper implementation of established objectives.
Supervise and audit  subsurface activities to ensure alignment with management guidelines of maximizing the efficiency based on best technology practice.
Direct, Assess and follow up of ongoing studies and activities and provide technical guidance for management decisions.
Introduce new techniques and technologies of interest and keeps abreast of advanced development technologies, techniques and approaches in relation to Upstream business.
Lead work with the shareholders related to full field development plans to protect interest by ensuring alignment with management plans and strategic objectives.
Lead and work to ensure efficient implementation of the approved recommendations based on best technology practice. Best Practices & Representation
Lead the transfer of best practices across Group through processes for benchmarking, sharing and focusing technology efforts in areas that are critical to success as the best-in-class performer.
Promote knowledge sharing and transfer of experiences related to key areas of Mining geology and Engineering across different teams, within subsurface community, within stakeholders, and mining authorities through forums, workshops, technology focus groups.
Participate, attend and represent the Company in conferences, seminars, society meetings and trade shows to identify new technologies of interest. Prepares reports / papers on such functions.
Generic Accountabilities
Develop consistent and realistic long and short-term operational plans for the Division in line with the Function objectives, manage the implementation of approved long and short-term plans, and ensure they are effectively converted into its performance objectives to achieve established service levels.
Develop and manage the Division annual budget in line with the Functions's business objectives and operational plans ensuring that adequate funding provision is made for all Division activities.
Monitor expenditure against approved budget on a regular basis; investigate, highlight and reconcile any significant variances to ensure effective performance and cost control.
Develop and implement appropriate Division policies, processes, systems, standards, procedures and internal controls, Company guidelines in order to support execution of the Directorate's work programs in line with Company and International standards. Performance Management
Contribute to the development of the Directorate's KPI's and ensure proper cascade of the Performance objectives within the Division and establish monitoring mechanisms to ensure delivery of these objectives and promote a performance driven culture.
Manage the implementation of the Company Performance Management System for individuals within the Division in accordance with Company approved guidelines.
 
People Development
Develop knowledge, competencies and innovative spirit in the Division and support the establishment of Personal Development Plans (PDP's), Succession Planning and Talent pipeline within the Division in coordination with relevant Human Capital Units to continuously develop employees with emphasis on UAE Nationals to meet Emiratization targets.
Review, develop and recommend the appropriate organization structure for the Division that will best utilize human capital while proactively incorporating sustainability into the on-going work practices to meet the business objectives.
 
Risk Management
Contribute and support establishment of a Corporate Integrated Risk Management System within the Function, while identifying and assessing relevant domain risks and implement measures to manage and mitigate all identified risks within the Department.
Communicate corporate business ethics and Company's Code of Conduct to employees within the Division and ensure compliance to the Corporate Policies and guidelines.
Promote an organization culture that encourages innovation, enhances employee motivation and supports initiatives for implementation of Change Management to continuously improve the Division operations and services.
Recommend improvements in internal processes against best practices in pursuit of greater efficiency in line with approved standards in order to define intelligent solutions for issues confronting the Division.
Generic Accountabilities (continue) Health, Safety, Environment (HSE) and Sustainability
Support the institution and implementation of an HSE culture and ensure compliance with relevant HSE policies, procedures, systems & controls and applicable legislation and sustainability guidelines across the Division in line with international standards, best practices and Code of Practices.
Ensure adequate HSE training and induction for all Division employees to meet HSE standards.
Ensures occupational safety and health policy is effectively implemented in all areas of work under his control to reduce unfavorable trends and ensure that corrective actions are promptly implemented.
Management Information Systems (MIS) and Reports
Ensure that all Division MIS and progress reports are prepared to provide accurate and timely reports and necessary information to Company Management to effectively manage the business.
Communicates directly with other Divisions Managers within the Upstream/downstream Directorate.
Advises the Development Senior Vice President, through reports, memos, e-mail and consultation on recommendations relevant to Marginal Fields development issues.
Approves recommendations, including support documentation for the Development Senior Vice President prior final endorsement. External Communications & Working Relationships
Actively participates in PDISC and IAG/TCM bi-annual meetings with industrial Shareholders.
Communicates occasionally with all VPs' as well as the industrial Shareholders representatives on development related issues and prior any milestone meetings.
Communicates occasionally with Service Providers on issues relevant to subsurface new technologies and innovation.
 Qualifications:
Bachelor of Science degree in Geology, Economic Geology, or Geologic Engineering 
The successful candidate must have a minimum of 10+ years' mining experience, strong supervisory experience, and a background in exploration. 
Demonstrated team supervisory skills at an operating mine of up to at least 10 people.
Effective safety performance.
Extensive involvement in exploration and resource/reserve development projects, including hydrogeology projects.
3 years managing drilling programs.
Experience with resource development including bringing exploration targets-compliant resource classification.
Budget preparation and cost controls.
Minimum Qualification
Bachelor's Degree in Petroleum Engineering, Mechanical or equivalent. Minimum Experience, Knowledge & Skills
Extensive and diversified experience in Mining Industry (E & P), including 18 years experience within Petroleum/Reservoir functions, covering reservoir management, geology, operations engineering and petroleum engineering.
Excellent knowledge and experience of long term strategic planning, budgetary planning and control, business improvement systems and methods, project and risk management approaches.
Proven ability to develop staff.
Good knowledge of computer applications
Excellent interpersonal skills.
Fluent in English, both written and verbal. Professional Certifications As applicable Work Condition, Physical effort & Work Environment Physical Effort Minimal Work Environment A/C environment, could be exposed to the prevailing weather conditions like heat, humidity & dust during occasional site visits.
PREFERRED EDUCATION, WORK EXPERIENCE & TRAINING:
Master of Science Degree in Engineering Geology or related field.
The successful candidate must have a minimum of 10+ years' mining experience in open pit Minerals operations, strong supervisory experience, and a background in exploration. 
Study of Minerals and deposits.
5 years managing drilling programs.
Experience with engineering and economic criteria used for mining/processing of Minerals deposits via open pit methods.
TECHNICAL SKILLS:
Ability to meet deadlines and work with minimum supervision.
Functional knowledge of multiple resource calculation methods, exploration programs, and UAE geology are all preferred.
Significant experience working with mine planning software (preferably MinePlan). 
Significant experience working with databases (preferably AcQuire).
Proficiency in spatial software (ArcGIS preferred).
Proficiency in Microsoft Office applications, including Word and Excel.
Significant experience working with presentation software (preferably Power Point).
Ability to operate light vehicles.
 PHYSICAL WORKING CONDITIONS:
Field site visits are necessary and the candidate must be capable of site inspections that may include hiking over rough terrain.
Overnight travel may be required.
Operations:
Contributes to the preparation of mining prognosis and potential geo-hazards.
Contributes in planning and follow-up of surface and borehole mining data gathering programs with the support of the senior geophysicist and subject matter specialists.  
Contributes post-drilling analyses and provide feedback to his/her mentor.
 
Generic Accountabilities
Supervision
No supervision role but participates in team discussions in order to help the ream meeting the functional objectives.
Budgets
Observe the required for the preparation of the Function / Division / Department / Section budgets, assist in the implementation of the approved Budget, and work plans to deliver business objectives.
Observe the investigation for any significant variances to support effective performance and cost control.
Policies, Systems, Processes & Procedures
Implement approved Function/ Division/ Department/ Section policies, processes, systems, standards and procedures in order to support execution of the work programs in line with International standards.
Performance Management
Contribute to the achievement of the approved Performance Objectives for the Function/ Division / Department/ Section in line with the Performance framework.
Innovation and Continuous Improvement
Contributes in the implementation of new tools and techniques to improve the quality and efficiency of operational processes.
Work closely with the senior geophysicist in order to identify improvements in internal processes against best practices in pursuit of greater efficiency in line with best industry standards in order to define intelligent solutions for issues confronting the function.
With over 90 years' combined experience, NES Fircroft (NES) is proud to be the world's leading engineering staffing provider spanning the Oil & Gas, Power & Renewables, Infrastructure, Life Sciences, Mining, Automotive and Chemicals sectors worldwide.With more than 100 offices in 45 countries, we are able to provide our clients with the engineering and technical expertise they need, wherever and whenever it is needed. We offer contractors far more than a traditional recruitment service, supporting with everything from securing visas and work permits, to providing market-leading benefits packages and accommodation, ensuring they are safely and compliantly able to support our clients.