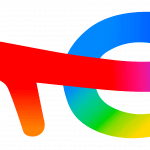 Total Energies
Research Innovation&Developpt
FELUY-RESEARCH CENTER(BEL)
Job Description
Join our affiliate TotalEnergies One Tech Belgium in Feluy ! 
TotalEnergies is a key player in the numerical domain with a long and successful tradition of application of numerical technology: this tradition is now continued and strengthened in our new R&D Numerical Department at TotalEnergies OneTech Belgium. Our department comprises 8 numerical scientists/engineers and is embedded within a larger R&D experimental center of 200+ researchers.
Our mission is to leverage upon numerical technology and scientific computation to continuously speed up the progress of our experimental R&D. 
Our numerical department's range of competence and activity includes simulation techniques such as density functional theory (DFT), molecular dynamics (MD) and computational fluid dynamics (CFD). The department also promotes the use of data engineering, data management and data analytics methods applied to real industry problems. 
To strengthen our position in the data management domain, we seek a motivated VIE candidate who, working in close collaboration with our data manager, our data engineer and our data scientist,
He/she will provide support in optimizing the quality and usability of the R&D data of our research center.  The candidate will apply her/his skills to work on scientific R&D data projects in the domains of high-performance plastic materials (both traditional, bio and recycled plastics), biofuels and carbon dioxide (CO2) utilization/conversion.
The objectives are to build a cartography of our data, evaluate their quality and perform operations to improve it,  the integration of such data in our IT Lab applications system and eventually in our data warehouse, their documentation and finally their integration in our program of data governance.
This way, we aim at enhancing data accuracy and integrity: this is intended to prepare our data from a structural point of view for the next steps of data modelling.
Apply #JT
Context and environment
The selected candidate will receive a VIE allowance according to the Business France rates.

Please check the following website to make sure that your application complies with the criteria to carry out a VIE assignment: mon-vie-via.businessfrance.fr.
Candidate profile
Expected qualifications
 :
Msc in chemistry and/or chemical engineering or Data Science,  with an experience in data management/engineering.
Computing skills :
Knowledge of Pack Office
Have developed documented knowledge (academic, MOOCs, etc) in data engineering and/or data science
Knowledge or interest in database querying language SQL 
Languages :
English : C1
French : C1
PERSONAL VEHICLE REQUIRED FOR THE POSITION.
Additional Information
Proposed start date : OCTOBER 2022

PERSONAL VEHICLE REQUIRED FOR THE POSITION.
Metier
Materials Sciences R&D, Applications/Systems R&D
Region, department, area
Walloon Region
Experience level required
Less than 3 years
About us / company profile
TotalEnergies is a broad energy company that produces and markets fuels, natural gas and electricity. Our 100,000 employees are committed to better energy that is more affordable, more reliable, cleaner and accessible to as many people as possible. Active in more than 130 countries, our ambition is to become the responsible energy major.