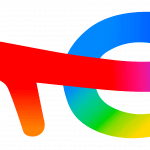 Total Energies
BRUSSELS-RUE DE L'INDUSTRIE(BEL)
Job Description
Join our team at TotalEnergies Refining & Chemicals in Brussels !
The COMPENSATION & BENEFITS team is part of the services provided by the Human Resources and Communication Department of the refining and chemicals branch of Totalenergies.
The VIE contributes to :
the preparation and implementation of major comp&ben campaigns for the RP activity, France, Belgium and expatriates ;
Elaboration of budgetary files, population monitoring, various support and analysis :
Participate in benchmarking surveys and their analysis and producing studies upon request (example: monitoring the costs of the company car fleet).
Apply now ! #JT
Context and environment
The selected candidate will receive a VIE allowance according to Business France rates.
Please check the following website to make sure that your application complies with the criteria to carry out a VIE assignment: www.civiweb.com
Candidate profile
Desired qualifications:
Financial or Cost Control profile.
Master's degree in Finance, Economy, Statistical HR or from a Business School.
Technical Skills: 
You have good analytic, decision making skills, and a good capacity for dealing with large data files.
Computing skills:
High proficiency in Excel (complex Excel formulas, big files, statistics, etc.)
Languages:
English: level C1
French: level C1
Additional Information
Assignment : NOVEMBER 2022
Metier
Compensation & Benefits
Region, department, area
Brussels-Capital Region
Experience level required
Less than 3 years
Branch
Refining & Chemicals
About us / company profile
Give your best to better energy and make the commitment with Total. With over 500-plus professions in 130 countries, we offer high safety and environmental standards, strong ethical values, an innovation culture and wide-ranging career development. Be part of the global team whose mission is already shared by 100,000 employees: to make energy better each and every day.