Contract
Full Time
Rotational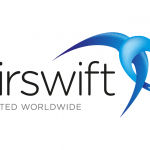 Airswift
Job description
Our major clients in O&G industry is looking for a Warehouse Coordinator, to work on a Long term contract in Prudhoe Bay, AK.
Work Schedule: 14days/14days rotation

 
Responsibilities:
Take necessary action to stop, correct and report all unsafe behaviors and/or conditions.
Manages the shipping workflow and other warehouse operations.
Maintains the daily shipping and receiving schedule.
Dispatches and answers inbound orders.
Reviews open and closed sales orders and invoices.
Categorizes inventory and completes inventory tracking.
Coordinates incoming and outgoing inventory deliveries.
Allocate and organize storage locations according to requirements.
Track and manage inventory by completing frequent and regular cycle counts.
Identify potential inventory shortages and communicate with relevant departments.
Coordinate the purchase of new inventory.
Ensure the received freight is the correct item and number of items detailed on the order
documents.
Ensure proper packing and labeling of all shipments.
Process and provide necessary paperwork for shipments.
Creates and files sales orders, packing lists and other documentation accurately.
Collaborates with the warehouse supervisor and coworkers.
Escalates issues to managers when necessary.
Follows all company policies and procedures.
Demonstrates advanced written and verbal communication skills.
Works well independently and has strong problem solving, time management and organization
skills.
Must complete all other tasks as assigned, in a timely manner.
Job Requirements:
Strong interpersonal communication skills.
Proficiency in relevant computer applications i.e. Microsoft outlook, TRUapp inventory
tracking software.
Warehouse management systems.
Database & record keeping skills.
Able to safely utilize warehouse equipment such as forklifts and pallet jacks.
Experience in shipping and receiving processes.
Organized and punctual.
Must attend daily team meetings.
Must be comfortable working remotely.
Must be able to travel from site to site as work permits.
Self motivated and driven.
Strong planning and problem solving skills.
Must be able to lift and move inventory.
Must be able to stand for prolonged periods.
Must be able to walk distances.