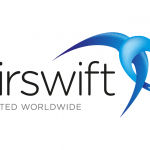 Airswift
Job description
Our client is seeking an Inventory Coordinator to work in their facilities in Warminster, PA on a 5/40 work schedule on a long-term assignment.
Responsible to fill work orders, special orders and stock orders, including checking shelves for items in order to maintain stock levels as required by current conditions.
Manages min-max ordering of warehouse stocked items.
Counts and sorts incoming goods to verify receipt of items against shipping notice.
Records and checks quantity and quality of goods received for conformity to purchase orders and specifications.
May inspect, accept, or reject goods received.
Input stock items into computer and store in the assigned location in or around the warehouse.
Communicates and coordinates with appropriate personnel receipt of goods, returns, rejections and credits.
Properly inputs information into computer system.
Submits proper documents and notification to accounts payable.
Receives supply work order or requisitions through computer system, in person or by phone for all departments.
Verifies outside stock items retrieved by personnel with supply work order or requisitions.
Reviews computer reports for unused, excess and slow moving stock items. Prepares list of depleted items, recommends survey of defective or unusable items and submits disposal recommendations to Warehouse Manager.
Physically counts inventory items to verify accuracy on a regular basis. Investigates and reports reasons for discrepancy.
Submits recommendations to Warehouse Manager for adequate documentation. Experience & Knowledge
Requirements:
Warehousing experience in the oil & gas industry
Working knowledge of oil field equipment and material
Working knowledge and experience with Maximo and SAP