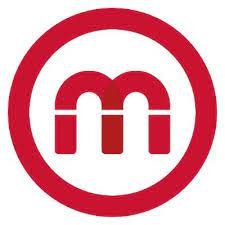 Morson
About the Company:
Our client is a subsidiary of a major global player in the nuclear industry operating on a UK nuclear licensed site specialising in radioactive waste management and decommissioning services.
They are committed to providing a flexible and hybrid working culture for everyone whilst actively seeking ways of working that allow people to grow and thrive in their roles. Our client offers excellent employment conditions such as a generous annual leave allowance and company pension scheme. Inclusion and Diversity is essential to them being able to best serve their business and strive to ensure that no one is treated inappropriately or disrespectfully in the workplace. 
Our client is committed to Best Practice in Equality, Diversity and Inclusion. Black, minority ethnic, disabled and female candidates are currently underrepresented within the Operations team and are particularly encouraged to apply so we have the widest pool to choose the most suitable candidate from.
This role allows for Hybrid that aligns with Business needs.
The person:
We are looking for a passionate, committed and decisive leader, with a proven track record of leading multidisciplinary teams in a highly regulated industry, to join our growing team at Urenco Nuclear Stewardship. Over the past 7 years we have built a motivated, competent and cohesive team of Waste specialists who are delivering our strategy of supporting the Urenco group and the wider UK Decommissioning sector. The successful candidate should be able to motivate the team and lead by example through exemplifying Urenco's well established behaviours of collaboration, transparency, respect and empowerment.
Alongside the behaviours above we are looking for an individual with:
Environmental science, engineering or physics degree, or equivalent with relevant experience of working in a nuclear waste management / environmental management role.
The ability to ensure that the team compliantly delivers its commitments to all its customers whilst facilitating the growth of UNS' offering to the external market.
A strategic view of the Decommissioning and Waste Management Sector allowing new opportunities for growth to be identified and realised.
Hold, or be working towards a certificate of competence to act as a Radioactive Waste Adviser.
Experience of working on a nuclear licensed site, including regulatory interface.
Operational and Project experience related to decommissioning activities, waste processing and disposal.
In depth knowledge of techniques used for the characterisation and clearance of radioactive waste.
In depth knowledge of techniques used for the characterisation of non-radioactive waste.
In depth knowledge of disposal and treatment routes for wastes in the UK and overseas.
In depth knowledge of characterisation methods, techniques and processes along with a thorough understanding of UK industry good practice and international standards.
Thorough understanding of legislation and frameworks that impact waste management in the UK.
The role:
The Waste Manager will be responsible for all waste management activities carried out by Urenco Nuclear Stewardship, this includes:-
Provide all of UNS' customers (Internal and external) with timely, compliant and practicable advice in matters such as characterisation of waste, BAT assessments, waste management plans, treatment/size reduction of waste, waste routing, packaging, transport and storage.
In conjunction with the UNS Lead Team set the strategic direction for UNS.
Operation of the waste management facility at the Capenhurst site, ensuring that both internal and external customer needs and expectations are met.
Overseeing the safe consignment and disposal or Wastes.
Maintaining a compliant waste quality management system.
Supporting the development and implementation of New business activities e.g. Metals processing technologies.
Acting as key contact between Urenco and the Environment Agency
Ensure that all activities carried out by the Waste Team are done so to a high standard of conventional safety in accordance with the HASAW Act and all other relevant Regulations.
Hear from the hiring manager
"Here at Capenhurst we have developed a skilled and motivated team of highly experienced professionals who are committed to improving themselves and expanding our business.  We are looking for an individual with a similar mind-set to help us through the next stage of our journey.  Capenhurst is an exciting, diverse site with lots of new, challenging and exciting opportunities on the horizon.  I am looking forward hearing from you if you are a committed manager who relishes the chance to lead an excellent team of talented and 'fun' individuals. Not only to continue providing the quality services to its current customers, but to be at the forefront of UNS' bright future as the provider of full lifecycle Waste Management services to the industry as a whole. "
Package:
Remuneration; The salary range for this role is £68,150 – £82,962 which is part of a salary structure and is based on performance/experience. Annual pay reviews are conducted
Healthy Work-life Balance; The Company encourages all employees to effectively balance their work with their outside life. We promote a healthy work-life balance and offer a generous annual leave entitlement starting at 25.5 days per annum, rising to 28.5 after 10 years' service then rising to 32.5 days leave after 20 years' service.  Additionally our client has a flexible working arrangement which enables each employee to receive 13 additional non rostered days off over the course of the year.  Our client also offers a full suite of family friendly policies that you would expect from a progressive employer. Other employee benefits which you would be eligible to join as an employee include a Private Medical Insurance scheme and Company Cycle scheme and childcare vouchers.
Bonus; The Company operates a Business delivery bonus of up to £4000 + 5% of salary per annum, based on performance against personal and business targets.
Pension Scheme; As an employee, you will be eligible to join the Company's Defined Contribution Pension scheme, with up to 16% employers contribution
Education & Training; We take pride in helping people learn and develop by supporting, accelerating and directing your learning. As well as the completion of mandatory health and safety courses, training packages will be offered to meet your specific needs. Supporting your learning at work is high on our agenda as it is important that the skills of our workforce meet current and future demands as well as supporting your continuing professional development.  We want to ensure we have a highly skilled workforce.
Location:
The role will be based at our Capenhurst Site near Chester. We offer free parking and there is a train station a few metres away from site with frequent trains to Chester or the Wirral.