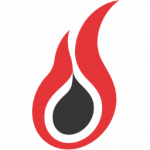 EOG Resources
<!–

–>

Duties of the Water Resources Engineer may include, but not limited to, technically supporting operations of produced water gathering networks, water production & disposal facilities, pumping stations, high-capacity storage ponds, and water hauling logistics. Engineer will also be responsible for volume and cost forecasting of water resources operations. Responsible for supporting field operations by evaluating business needs, scoping, and proposing capital projects.
Job Description
Job Requirements
<!–

–>

Bachelor's degree in Petroleum, Civil, Mechanical, Chemical engineering or similar with a minimum of 2 years' related experience. Candidate must have strong communication, interpersonal and computer skills. Experience utilizing software for hydraulic modeling and GIS preferred. Must have the proven ability to build relationships and work in a multi-disciplined environment with individuals at all levels, both internal and external to the Company.

Position will be filled at a level commensurate with experience.

 

Min $90,000 / Max $160,000

 

EOG Resources is an Equal Opportunity/Affirmative Action Employer including Veterans and Disabled.