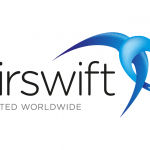 Airswift
Job description
Airswift has been tasked by one of our major Oil and Gas clients to seek a Well Planning Geologist to join their team located in Houston, TX for a 24-Month Contract position on a Mon-Fri basis!
Will ensure all wells are drilled safely, compliant with all regulations, and efficiently to meet defined well objectives in accordance with the Statement of Requirements (SOR) and meets all expectations of the New Wells Common Process. This delivery requires collaboration and effective communication across Subsurface and Wells teams.
Day to day responsibilities:
Support well planning activities and construction of relevant NWD documents consistent with company's New Wells Common Process and in compliance with company's standards for Safety and Operational Risks
Liaise with Renewal/Depletion Geoscientists to ensure the well planning activities and documents continue to meet the target objectives and desired outcomes articulated for the well
Assist in the creation of pre-drill risk registers and ensure mitigation and contingency plans are created for all geological risks
Ensure integration of well planning and operational activity through strong collaboration with key stakeholders, NWD and Wells leadership
Assist in the construction of the GOP ensuring all relevant information is contained in this document
Participate in daily NWD/subsurface operations meeting
Help interpret and select formation tops, casing, and core points per SOR and appropriate decision trees.
Ensure efficient delivery of the data acquisition program and data quality per agreed terms and the security of all sensitive subsurface data and well results
Support successful EOW Report completion ensuring the report meets the expectations of the New Wells Common Process
Ensure all data is finalised and electronically captures in the corporate regional data store and hard data copy is distributed accordingly to stakeholders
Capture and document all post well key learnings in PWR and share in appropriate NWD venues.
Support root cause analysis for any NPT event related to subsurface operations (Orange category) and ensure these learnings are distributed through the appropriate venues and stakeholders
Requirements:
5-10 years of relevant industry experience, most of which should have been gained in a geological well planning environment.
General Knowledge of Operations Geology would be an asset but not required
Essential industry experience in the areas of well planning, and geological interpretation
Geological, seismic and petrophysical log interpretation and workstation skills are essential; Petrel and TechLog experience are highly desirable
Experience with deep water Gulf of Mexico exploration and development wells is highly desirable
Should you be interested in this exciting opportunity with a global oil and gas company please apply to this advert with your up-to-date resume.