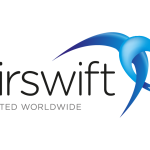 Our client, a Major Oil and Gas company, is looking for a Completions Well Site Leader, to work on a short-term contract (subject to extension), in Victoria, Texas.
Reporting to the Wells Team Leader, the Drilling Supervisor/ Well Site Leader is accountable for supervising offshore/onshore drilling, completion and workover operations at our rig sites.
Within our client these individuals are titled Wellsite Leaders, reflecting their pivotal role in leading all activity, HSE, operations and logistics at the wellsite. Although the work is primarily at the rig site, some time may be required in the office to undertake operations planning and after-action reviews. To deliver our outstanding portfolio of growth, we have a need for additional high caliber Drilling Supervisors/ Well Site leader to complement our existing population.
Responsibilities may include but are not limited to:
• Manage onsite operations safely and efficiently, and lead field personnel to deliver the business objectives, in full compliance with relevant standards, policies and legislation.
• Demonstrate and consistently apply the highest level of leadership in HSE standards, practices and policies.
• Ensure site safety and environmental management systems are implemented as designed and are consistent with internal policies and standards.
• Ensure site personnel understand the Emergency Response Procedures and carry out regular drills.
• Demonstrate leadership and commitment by actively participating in the onsite HSE programs.
• Develop the onsite team and coach individuals to enhance their contribution to performance.
• Build team spirit and morale through inclusive behavior and respect for diversity.
• Ensure site team members have a clear understanding about the objectives of the operation and their roles in delivering these objectives.
• Deliver continuous performance improvement by efficient management of onsite resources and use of best practices.
• Ensure all activities by onsite personnel are coordinated, and in compliance with well program procedures.
• Coordinate and communicate with off-site personnel and resources to manage program changes and deliver business objectives.
• Ensure onsite lessons are captured and shared effectively.
• Monitor, evaluate and report daily operations, variances and performance against the well program objectives and third party contracts.
• Report, investigate, follow-up and ensure close-out of all onsite incidents and near-misses relating to personnel, equipment and procedures promptly.
• Active management of drilling contractor and service providers offshore in compliance with our client's policies and legislative requirements.
• Interface with platform management to ensure appropriate control of simultaneous operation issues.
• Commitment to well planning and learning process through input into drilling procedures, forward programs, and active participation in our client's continuous improvement processes.
• Management and control of operational costs.
• Incident reporting and investigation as appropriate.
Intermediate level professional position requiring a bachelor's degree and experience unless otherwise noted.