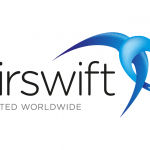 Airswift
Job description
Airswift is working with one of our major clients to find a Well Analyst to join their team on a 1-year contract in Calgary, AB. This person will gather requirements to apply for well licensing and submit regulatory reporting, internal due diligence and approvals, data management activities from license acquisition and field-based drilling through to receipt of a reclamation certificate.
Main responsibilities:
Well Licensing: Work with various asset teams to ensure well licensing applications are compliant and submit applications for licenses and amendments in tight timelines to meet project deliverables.
Drilling & Completions: Submit required drilling/completion information to the Regulator in required format (this includes all frac information, logs). Correctly record key well lifecycle elements and changes in Generwell to support corporate well tax, insurance, disclosed net/gross counts. Generwell feeds other systems to support asset/corporate decision making, and corporate well reporting.
Information management: Update and maintain Well File throughout its life cycle.
Abandonment: Submit required abandonment (downhole and/or surface) information to the regulator in the format they require and correctly record in Generwell to support CVE decision making.
Reclamation: Receive reclamation certificates, record in Generwell, update Well File status in CS Land for end of life for well file.
Well status changes: Well start up, suspensions, etc.
Well testing: Receive, file, and submit all well tests to the regulator.
Contractual Obligations: Track, send and receive downhole information to and from partners.
Requirements:
Certification in Petroleum Land or technical training in well related focus, 10 years experience in Oil and Gas or a combination of education and experience.
Ability to analyze downhole information and understand how the regulatory body requires the information to be submitted.
Ability to manage multiple timelines of submissions for multiple lifecycle stages at one time.
Exposure to working with wells in multiple provinces in Western Canada would be considered an asset.