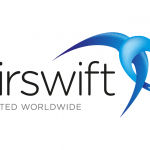 Airswift
Job description
Our client, a major company within the Oil and Gas Industry, is looking for a Wellsite/Intervention Superintendent II, to work on an initial 6-month contract in Kuparuk, Alaska.
Main Responsibilities:
Ensures the safe and efficient operation of the work area.

Commits to the company's core values: Safety, People, Integrity, Responsibility, Innovation, and Teamwork.

Provides strong support for all Health, Safety, and Environment matters.

Ensures all company and government regulations are followed.

Work closely with the Operations Leader to direct the activities of the Operators, Maintenance Personnel, Technical Staff and Administration staff.

Work with engineers and Optimization Specialists to optimize area volumes, expenses, and long-term value.

Assist with production volume tracking, operating expense tracking, cash-generated analysis, and budgets.

Work with Facilities Engineers to ensure existing and new facilities are safe and efficient.

Work with third-party producers to ensure optimal performance.

Make recommendations for improvement in operations and maintenance processes.

Work with Lead Operator to organize and execute major/minor turnarounds.

Commission and start up new facilities.

Assist the training and development of field personnel by providing mentorship, technical knowledge, and guidance.

Provide input to employee assessments and reviews, provide strong field presence and mentorship for field staff.

Establish staff schedules such as weekend, holiday, and vacation coverage.

Perform relief duties for the Operations Leader.

Will be responsible for the management of a functional area or a small to medium operation.

May provide oversight and technical guidance to junior and/or professional staff.
Main requirements:
7- 10 years of relevant experience

Ability to solve difficult problems

Decisions guided by policies/procedures/ business plans