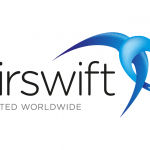 Airswift
Job description
Airswift has been tasked by one of our major Oil and Gas clients to seek a Well Site Manager to join their team located in Greeley, Colorado for a Long-Term role on a 14/14 basis!
Day to day responsibilities:
Follow safe operating practices and ensure compliance with environmental, safety and regulatory requirements.
for all personnel and being the company representative on the well site.
Responsible Candidates must have experience as a well site leader.
Assist in the engineering design of all completion programs as well as the fracture treatment of all new drilling wells; prepare completion, testing and workover procedures.
Ensure that workover and completion operations are carried out with best oilfield practices and in accordance with program and all relevant Company standards.
Provide detailed timely reports to engineers via various software programs, including WellView Prepare written engineering well workover briefs for wellsite supervisors.
Monitor all AFEs for well work, run economic backup and justification calculations for AFE submittals, and monitor expenditures against AFE amounts.
Review well production daily to ensure that wells are optimized as to productivity.
Provide support to engineering team on a variety of subjects, including completion designs, workover and fishing jobs, and production facility modifications.
Requirements:
15+ years of inspection experience in the Oil & Gas Industry required
Significant exposure to additional areas of completion operations, including wireline, fishing, pressure pumping, TCP, pump-down operations, etc.
Proficiency reporting with a variety of systems
Possession of current well control certificate
Familiarity with OSHA and EPA Health & Safety Regulations
A working knowledge of area regulations and compliance requirements
Should you be interested in this exciting opportunity with a global oil and gas company please apply to this advert with your up-to-date resume.