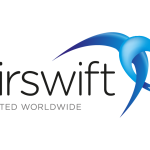 Our client, a major Oil and Gas company, is looking for a
Turnaround Planner/Scheduler
to work on a contract until the end of the year (high possibility of extension) in Whitecourt, AB.
Reporting to the WRO Advisor, the WRO Subsurface Specialist provides site supervision of Routine Well Work (RWW) for production operations and day to say support for the Artificial Lift and Chemical optimization SMEs.
This position acts as the Company Wellsite Representative for:
Swabbing Operations

Wireline / Slickline Operations

Pressure Pumping Operations, and

Additional Downhole & Surface Maintenance Activitie

The WRO Subsurface Specialist will receive mentorship and work closely with the Artificial Lift and Chemical SMEs to develop required competencies to provide technical support for well surveillance and optimization activities

This position must achieve and maintain relevant well control certifications and competencies required to supervise RWW, analyze, troubleshoot and optimize artificial lift / chemical system performance.

The successful candidate will work on a 9/80 schedule.


 
Selection Criteria 1: HSE/OE/IFO:
Demonstrated knowledge and compliance with Company & industry HSE work processes (e.g. well control, conduct of operations, MSW, PTW, IHE, H2S safety, confined space entry, hot work, etc.).

Demonstrated ability to understand and adhere to formal Operating Procedures with a commitment to behaviours that ensure incident free operations (IFO), protection of people, the environment, and the production process.

Must have a foundational understanding of Human Organizational Performance and the ability to communicate key principles to Company personnel and business partner crews.


 
Selection Criteria 2: TECHNICAL COMPETENCY:
Knowledge of RWW operations, tools, and procedures such as: swabbing, wireline/slickline, pressure pumping, pressure testing etc..

Working knowledge of the installation, operation, maintenance and optimization of artificial lift systems with emphasis on gas lift, rod pump and plunger lift.

Familiarity/experience with planning, execution and interpretation of acoustic fluid shots

Familiarity with field production chemical treatment programs for surface and subsurface fluid processing, scale, paraffin, and bacteria inhibition. Strong understanding of unconventional field production operations.

Experience and knowledge of well integrity testing, monitoring, and applicable regulations.

Ability to diagnose various downhole failure conditions.

Ability to interact with suppliers and internal stakeholders to lead RCA efforts on equipment failures and develop corrective measures.
Selection Criteria 3: ANALYTICAL AND DIGITAL FLUENCY
Ability to utilize real time and historical data from multiple sources to analyze trends, review well histories, troubleshoot well performance problems to support data driven decision making.

Working knowledge of WellView for well reviews, cost tracking and generating quality daily reports that meet stakeholder requirements.

Working knowledge of industry & Company OT software and applications (eg. PI, SCADA, XSPOC, Connected Ops etc.)

Must possess a growth mindset for digital applications and tools.


 
Selection Criteria 4: LEADERSHIP:
Effective communication skills are critical, with a demonstrated ability to plan, coordinate and communicate RWW operations to stakeholders.

Demonstrated ability to collaborate and build strong relationships across functional teams (ie.Production Operations, IOC, Maintenance, Production Engineering & Logistics teams).

Demonstrated ability to prioritize & take ownership of work.

Demonstrated ability to lead field personnel and business partner crews, providing clear job instructions, enforcing OE/HSE expectations and promoting a safe, efficient and high performing environment for RWW operations.