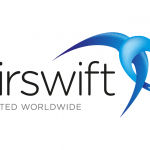 Airswift
Our client is seeking a Wind Turbine Generator – Commissioning to work within their facilities located in Connecticut and New Jersey for a long-term assignment.
Required experience:
Monitor quality of WTG components/products/deliveries offshore and onshore at WTG completion harbours:
 
Job Responsibilities
 
Monitor and report of status of commissioning activities

Confirm mechanical and electrical completion from as-built documentation stance

Ensure that work is carried out in compliance with the project HSE rules and local legislation

Review and monitor the validity of the progress of commissioning being reported in daily progress reports

Assist WTG Commissioning manager with tasks/ contractual preparation as required.

Give input to Design Critical to Quality (CTQ)

Coordinate commissioning walk-downs together with the supplier
Report in NCR system, follow up on closure of relevant quality issues

Review of tests to ensure compliance with the commissioning manual / contract

Monitor performance test of sub-systems

Follow up of snags/NCRs for project reporting

Co-ordination with HV team for SAP requirements

Ensure readiness of take-over documentation and quality status for Ops Prep.

Participate in verifying that the commissioning is documented according to the commissioning manual, rules and guidelines

Participate in verifying that HSE procedures are implemented

Participate in verifying Global Operations ability to take over defined technical area

Participate in data collection and analysis of quality performance surveys.

Ensure QAS is up to date

Co-ordinate handover from manufacturing and to installation

Attend and input to First article inspections.

 
 
Qualifications
 
Technical education relevant for the subject matter

All relevant safety trainings needed to perform the job, e.g. GWO

Required 3 years of work experience within offshore wind

Required 1 year of practical experience related to executing the WTG commissioning scope