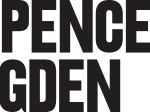 Spencer Ogden
We are currently seeking both Mechanical Workpack Developers and Electrical & Instrumentation Workpack Developers who have extensive experience working on Oil & Gas construction and maintenance projects.
You will be an integral part of the campaign and preventative maintenance team for our major client.
This role offers great work/life balance. It will be Perth based with ad-hoc site visits.
We are looking for candidates who can demonstrate the following:
5+ years' experience working on Oil & Gas maintenance and construction projects, with experience in development and management of Work Packs
Ensure all ready for implementation approvals are obtained to meet deadlines
Continuously improve the quality and accessibility of the work pack/ job card information up to and during the implantation phase
Maintaining focus on schedule and have a working knowledge of project milestones
To be successful in this role:
Trade Cert background
Expert knowledge working on Oil & Gas maintenance and construction projects
JDE and/or MOD's exp.
Reliable, dependable, and excellent communicator
Ability to work independently and as part of a fast paced functioning team