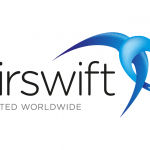 Airswift
Job description
Airswift has been tasked by one of our major Oil and Gas clients to seek for a  Workforce Administration Specialist (HR Assistant) to work within their facilities located in Kuala Lumpur, Malaysia for a short-term contract.
Job Responsibilities :
Maintain and update data to ensure accurate employee records, reporting and compliance
Good understanding of HR policies and processes (e.g. New Hires, Terminations, Transfers, queries, reorganizations, compliance required paperwork, relocations etc.)
Support internal and external recruitment processes as well as other activities that underpin successful recruiting (e.g. new hire activation etc.)
Support salary administration and performance managements processes (annual and ad-hoc compensation process and practices, performance appraisal tracking, salary adjustments, promotions, spot awards payments/tracking etc.)
Background Profile :
HR Operations experience in shared services with proficiency in HR system eg. SAP, Workday
A high degree of organization, coordination, collaboration, and customer focus is required to carry out the responsibilities of this position along with a focus on flawless execution of defined processes.
This position requires close interaction with Human Resources Advisors and Managers, other HR Assistants as well as with the HR Specialist team members, managers and employees.
Due to the current travel restrictions in place, applicants shall be Malaysian nationality or having working rights in Malaysia
*Kindly be informed that only shortlisted candidates will be contacted.