Contract
Full Time
Rotational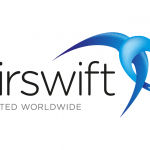 Airswift
Job description
Works Manager *Ghana & Senegal*
Location – Ghana & Senegal 
Type – Contract / Freelance
Rotation – 8 weeks on / 4 weeks Off / 12 hours per day / 6 days per week
Top reasons why you want to be a works manager for our client:
You will be working for a leader in specialised fields for the offshore energy market, environmental and marine infra works. 
You will be working for a global company that a versatile fleet of 100+ vessels.
6 month contracts on offer. 
You will be working for a client who's core values are to deliver excellence, whilst keeping safety their number one priority. 
Shore based with visits required on to the vessel.  
Works Manager Job Responsibilities:
You organize the planning of the works. 
You will be focusing on the optimization and execution of the project. 
You'll take care of the client's needs (internal and external).
You contribute to efficient realization of the project activities.
You organize the planning of the works. 
QHSE-S standards and within time and budget. 
You work closely together with superintendents/project Engineers on site and you can coordinate the operational staff. 
Works Manager 
Works manager, Dredge, Dredging, Vessel, Offshore, Onshore, Planning, Senegal, Rocks, QHSE, Management, Supervision, Progress, Rotational, Innovation, Project, Marine, Infrastructure, Energy, Environmental. 
Summary on Airswift:
Airswift is an international workforce solutions provider within the energy, process and infrastructure industries. Airswift serves as a strategic partner to our clients, offering a turnkey workforce solution to capture and deliver the top talent needed to complete successful projects by aligning with the unique needs of our clients. With over 800 employees and 6,000 contractors operating in over 50 countries, our geographical reach and pool of talent available is unmatched in the industry and the level of experience, exposure and expertise that the organization has is unparalleled.
If you would like to be considered for this role and would like further details please apply now!